Redblacks cut backup QB Lindley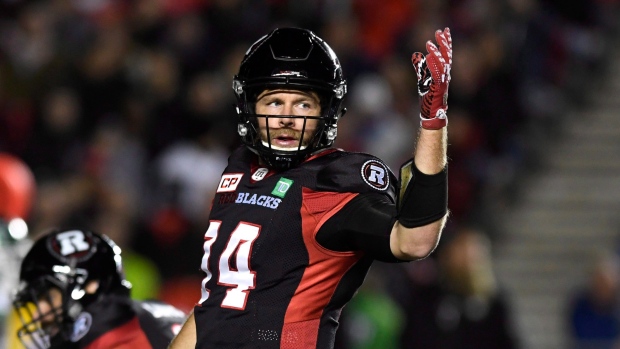 The Ottawa Redblacks have released quarterback Ryan Lindley.
The 28-year-old NFL veteran finished last season completing 40 of 81 passes for 391 yards and a touchdown to three interceptions.
Serving as the team's short-yardage quarterback last year, Lindley also had 47 carries for 74 yards and five touchdowns.
Lindley played four seasons in the NFL after being drafted in the sixth round by the Arizona Cardinals in 2012.