Report: Pelicans toyed with Lakers on Davis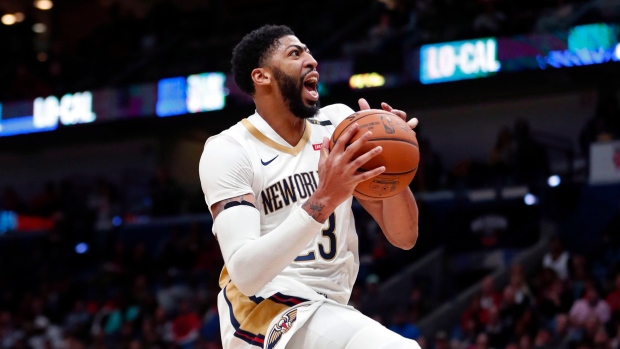 The Los Angeles Lakers continue to try and acquire Anthony Davis from the New Orleans Pelicans, and are reportedly waiting for a counteroffer from the team, but according to a report from ESPN's Brian Windhorst, the Pelicans have never intended to seriously engage in trade talks with the Lakers and the leaking of the package the Lakers offered were retaliation for what New Orleans viewed as tampering by the LA.
"The Pelicans had a method in their madness of how this went," Windhorst said on The Jump. "Did they know know it was going to lead to a 40-point loss because everybody was upset? Not necessarily."
"There is an information war going on right now. It's not even necessarily just about Anthony Davis. And by the way, it's not just the Pelicans and Lakers playing, there are other teams playing as well. In 16 years covering the NBA, I've never seen anything like this. It's fascinating, and it's not even about the trade. It's about everything that's going on around the trade. That's why there is not going to be a trade."
The Lakers have reportedly offered a package that includes Kyle Kuzma, Brandon Ingram, Lonzo Ball, and two first round draft picks.