Report: Tkachuk expected to sign with Sens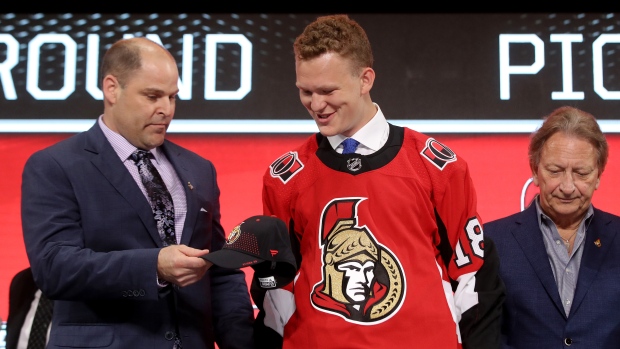 Fourth overall draft pick Brady Tkachuk is expected to sign with the Ottawa Senators, according to a report from John Buccigross.
Buccigross reported Tkachuk informed Boston University head coach Albie O'Connell he intends to sign a professional contract.
Tkachuk had been deciding between signing his entry level contract with the Sens or return to Boston University for his sophomore season. The 18-year-old had eight goals and 23 assists in 40 games for Boston University as a freshman last year.