Roughriders sign former Lions DT Brooks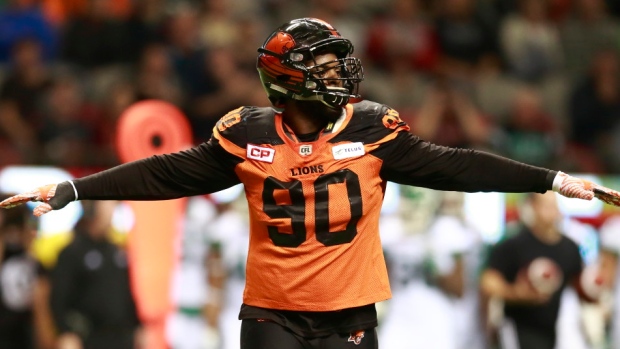 The Saskatchewan Roughriders announced Sunday they have signed former BC Lions defensive tackle Mic'hael Brooks.
Brooks spent the past three seasons with the Lions, and finished with 21 tackles and a sack in 15 games played last year.
The 26-year-old has 83 tackles, five sacks, and an interception in 43 career games in the CFL.