Sources: Raps narrow coaching search to Nurse, Messina
Nearly one month to the day that the Toronto Raptors dismissed Dwane Casey, Masai Ujiri has narrowed his coach search down to internal candidate, assistant coach Nick Nurse, and Ettore Messina, Gregg Popovich's right-hand man with the San Antonio Spurs, sources tell TSN's Josh Lewenberg.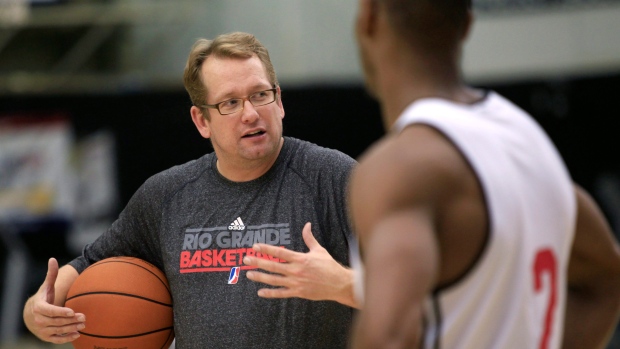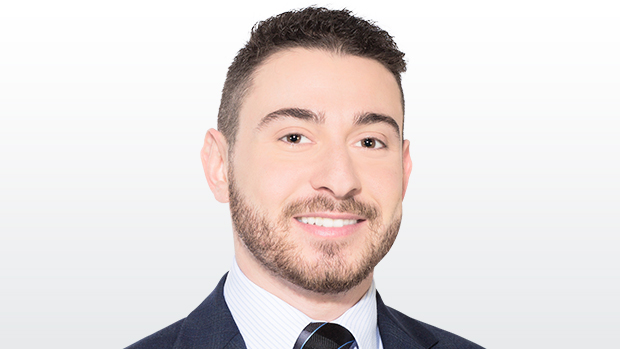 TORONTO – With the Finals in the rear-view mirror and the NBA off-season officially underway, the Toronto Raptors are entering the final stages of their month-long search for a new head coach.
The belief, according to sources, is that the team has narrowed it down to two leading candidates – Toronto assistant Nick Nurse and San Antonio Spurs assistant Ettore Messina – with a decision expected to come this week or next.
Nurse, one of the first to be interviewed by Raptors president Masai Ujiri and general manager Bobby Webster, was seen as an early frontrunner and has been an internal favourite for the job throughout. Messina made a strong impression on the Raptors brass when he met with them late last month and was in Toronto for a second interview on Thursday, league sources confirm to TSN.
The Raptors have also interviewed internal candidates Rex Kalamian and Jerry Stackhouse (who agreed to join the Memphis Grizzlies as an assistant on Saturday), as well as Spurs assistant Ime Udoka and Sarunas Jasikevicius, head coach of Zalgiris of the Lithuanian League.
While NBA head coaching experience was never thought to be a prerequisite for Ujiri, evident by the list of candidates he's considered, Nurse and Messina share key attributes that have helped separate themselves in this process. Both come with a wealth of overall coaching experience – nearly 60 years between them at various levels of the game – and winning pedigrees, having had success at every stop along their well-traveled careers.
Nurse, 50, spent over a decade coaching in Europe, primarily in the British Basketball League, where he won two championships and a coach of the year award. In the NBA G League – formerly the D-League – he also won a pair of titles, doing so with two different teams, and earned coach of the year honours.
Regarded as an innovative, forward-thinking basketball mind, Nurse joined the Raptors' bench in 2013 and was tasked with overseeing the team's offence. Alongside Dwane Casey and with guidance from the front office, Nurse had a hand in transforming Toronto's offensive system last season.
Even before joining Gregg Popovich's staff in 2014, Messina was considered to be one of the world's most accomplished coaches. During a legendary international career that spanned two and a half decades, the 58-year-old Italian won four EuroLeague championships and two coach of the year awards. Leading Virtus Bologna (where he got his start), Benetton Treviso, CSKA Moscow and Real Madrid, he holds an impressive career coaching record of 279-98 in Europe and was named one of the 50 greatest EuroLeague contributors in 2008.
Having spent the last few seasons serving as right-hand man to another all-time great in Popovich makes his case that much more compelling. Like just about every other NBA executive – many of whom have tried to emulate what Pop has built in San Antonio, or even steal from his coaching tree – Ujiri has great admiration for the Spurs organization.
The challenge for Ujiri, as he and his staff formulate a decision over the coming days, is to determine which of these two would fit best at the helm of a team that won 59 games last season, and one that intends to continue competing atop the Eastern Conference.
As ESPN's Adrian Wojnarowski reported last week, there are no untouchables on Ujiri's roster, but that doesn't mean we should expect significant change to it for next season. Both publicly and privately Ujiri has rejected the idea of a rebuild, even after another disappointing playoff exit last month.
The Raptors are currently projected to dip into the luxury tax for the first time in franchise history – that's without factoring in restricted free agent Fred VanVleet, who they would like to retain. They have little means with which to add and, while they'll listen to offers for their high-priced players, the return on those guys may not be enough to justify moving them, assuming the goal is to win.
All that is to say, whoever takes over should inherit a competitive roster with a veteran core that's likely to include Kyle Lowry and DeMar DeRozan.
Even with a limited track record in the league, Messina's international resume and no-nonsense approach should be enough to command respect from NBA players, young and experienced alike. Meanwhile, Nurse brings a familiarity with the organization and its players, which could make for a more seamless transition.
Monday will be the one-month mark since the Raptors let Casey go. That Ujiri is taking his time in finding a replacement should come as no surprise, given his track record of being patient and the importance of this franchise-altering decision. This is his first ever head coaching hire as a top exec, having inherited George Karl in Denver and Casey in Toronto, and there's both internal and external pressure to get it right.
That said, the Raptors would like to have a new head coach in place ahead of the draft, which is scheduled for June 21.