TFC's van der Wiel removed from camp, says his time with club is over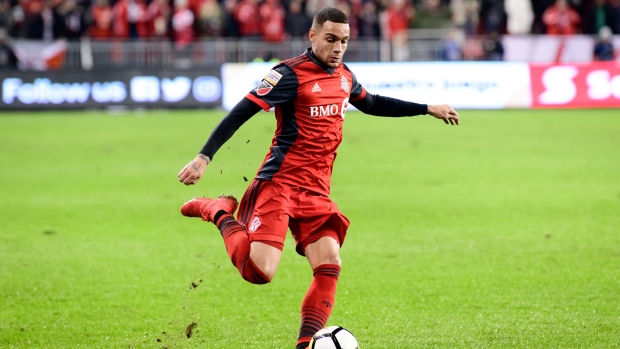 Toronto FC defender Gregory van der Wiel has been removed from Toronto FC camp for insubordination after an altercation with head coach Greg Vanney, according to TSN soccer analyst Kristian Jack.
Jack reports that van der Wiel will never play for the club again and some within the club have already explored options of possibly releasing him over character concerns.
On Wednesday night, van der Wiel confirmed via Instagram that his time at Toronto FC has ended due to differences with the coaching staff.
"Dear Toronto. I called you home and I was so happy that I had finally found a place that felt like that," van der Wiel posted on Instagram. "Year one had ups and downs but I found my joy back and I could not wait to get started this new season. I was ready to give it all."
"Unfortunately year two will never come due to differences with the coaching staff. I just want to win and do that no matter what the consequences are. I guess that mentality was a little too much for them and they decided they do not need me for this season. Teammates and fans, I will miss you guys. All the best, Gregory van der Wiel."
The 30-year-old appeared in 27 regular season games for Toronto FC in 2018, including 25 starts.
The Amsterdam native has played with Ajax, Paris Saint-Germain, Fenerbahce and Cagliari as well as earned 46 caps for the Dutch National team.