Tulowitzki to start baseball activities this week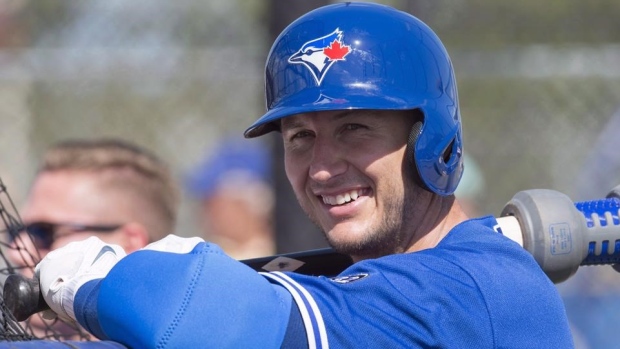 Toronto Blue Jays shortstop Troy Tulowitzki is expected to start baseball activities later this week after having surgery earlier this month to remove bone spurs in both of his heels, according to manager John Gibbons.
Tulowitzki had the procedure done on April 2 and GM Ross Atkins said at the time that the team was hoping the five-time all-star could get back on the field in eight weeks. he was placed on the 60-day disabled list.
Tulowitzki hasn't played since sustaining a right ankle injury last July after his foot landed on Angels first baseman C.J. Cron's heel at the bag.
The 33-year-old was bothered by the bone spurs after rehabilitating the initial injury.
Tulowitzki batted .249 with seven homers and 26 RBIs in 66 games with the Blue Jays last season. He's hit .250 with 36 home runs and 122 RBI's since coming to Toronto in a mid-season trade in 2015.
Gibbons added that Josh Donaldson - who is still on the DL with right shoulder inflammation - is long tossing and will throw to the bases before progressing to game action in a rehab assignment. "When they sign off it, he's here to play third base," said Gibbons. That's my expectation."