Vegas trades could be on hidden agenda at GM meetings
George McPhee of the Vegas Golden Knights will be breaking new ground for his expansion club as it is represented at its first-ever GMs meeting this week. TSN Hockey Insider Pierre LeBrun breaks down what's on tap for the meetings.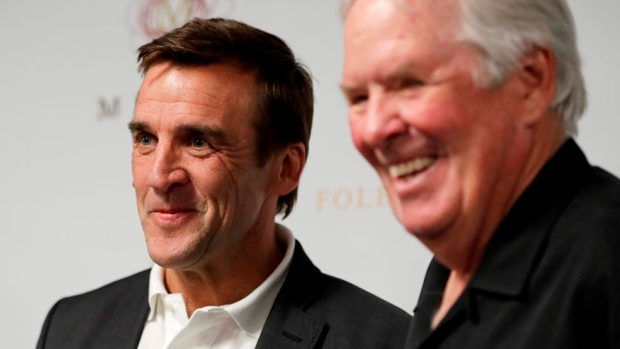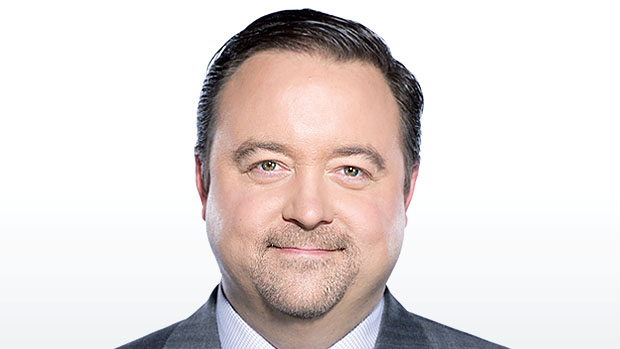 George McPhee laughed heartily when it was suggested his GM colleagues will make him enter the room alone Monday for a lap or two, like rookies do when taking the ice in their first NHL game.
"Yeah, I'm going to have to get down there last," said the GM of the Vegas Golden Knights, chuckling.
Well, McPhee is no rookie, but the longtime executive is breaking new ground for his expansion club as it is represented at its first-ever GMs meeting, Monday through Wednesday in Boca Raton, Florida.
"It's nice to be official; it was interesting the other day just at the trade deadline, talking to clubs in a real capacity again," McPhee told LeBrun. "This isn't a fantasy league anymore. And I'm looking forward to the GM meetings. I've always taken those meetings seriously because the decisions we're making there affect the game not only at the NHL level, but all around the world. So, it will be interesting to see what people want to talk about and where people are going with things. I've been a bit out of the loop on some of that. Some GMs, like Doug Armstrong, would call and fill me in after recent meetings. But always better to be in them and have Vegas with a seat at the table."
Some of the agenda items at the GMs meetings, according to sources:
- Review of the coach's challenge and within that, goaltender interference and offside calls (specifically, GMs will consider a possible change to the offside review when skates are off the ice, etc.)
- Debate the merits of a coach's challenge with no timeouts left (resulting in a minor penalty if the challenge fails)
- Discuss how the league deals with goalie injuries and last-minute emergency replacements
- Update from the NHL's Kay Whitmore on goaltender equipment (new goalie pants became mandatory on Feb. 4)
- Discussion on the merits of not allowing timeouts after icings
- Revisit Doug Armstrong's idea of repeat shooters in the shootout after three shots, as is currently done in international hockey
- Update about Olympics participation
- And, no doubt, GMs will have more questions about the salary cap and the expansion draft
Meanwhile, McPhee plans to focus mostly on league agenda matters, but one surmises during downtime his counterparts might resume expansion-draft trade conversations.
"I thought we were able to set the table with a few clubs, we had discussions with a number of clubs; with a handful of clubs, there was some clarity," McPhee said. "We're not anxious to do many deals in advance -- we'd rather see the entire universe of who's available and who's protected before we make a lot of decisions."
The lure for Vegas to adhere to another team's request to pass on taking a certain player in the expansion draft will be the prospect of cashing in on future assets. It's why in the weeks leading up to the June 17-21 expansion draft, you'll see Vegas make a trade for a draft pick and/or prospect(s) in exchange for future considerations. Essentially, it's a side deal to not take a certain player in the expansion draft, but one that is announced as a bona fide trade.
That's what the NHL wants this time around.
"They are basically inducements to claim certainly players or lay off certain players," said McPhee of these allowable side deals.
"I would expect that in the weeks leading up to the expansion draft, there's going to be a lot of activity and we might make our first trade then."