Yost: First quarter analytics all-stars
Travis Yost digs deep and uses analytics to compile his first and second-team all-stars through the first quarter of the NHL season.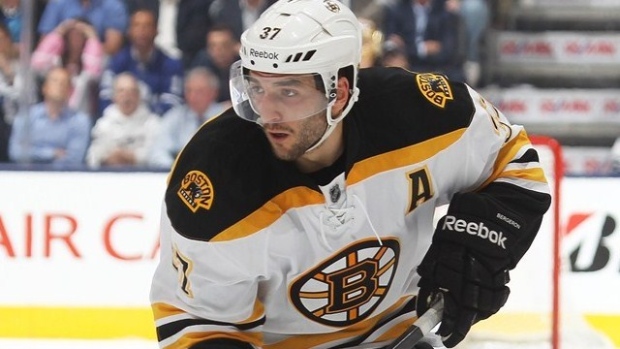 At each quarter of the regular season, I will produce two teams of analytics all-stars. Ultimately, the goal with this mini-series is to capture great player performance. Sometimes, there will be obvious overlap between players with great counting numbers and great underlying numbers. Other times, I'll include players who I think deserve significantly more attention than they're receiving.
FIRST TEAM
L – Daniel Sedin, Vancouver Canucks
I'm always impressed with players well over the age of thirty who are still caving in the opposition with frequency, mostly because the aging process – even for elite hockey talent – makes that an increasingly difficult accomplishment.
The argument in support of Daniel Sedin is the same as it ever was. He, along with common linemate Henrik Sedin, have again come together to form one of the league's most dynamic top lines. Vancouver's scoring 57% of the goals and controlling about 56% of play with the twins on the ice at 5-on-5. They're doing it the same way they have always done it – Henrik Sedin's largely the setup guy and distributor in the middle of the ice, and Daniel Sedin's the shot-generating maniac on the wing. The other team infrequently has the puck when they're on the ice, and as you might have guessed, it creates situations where scoring against the twins is relatively impossible.
Unfortunately, there are separate parameters for evaluation here. Daniel Sedin's compared to other left wingers, and Henrik Sedin's compared to other centers. So, while performance may be virtually identical and indiscernible away from 'this guy passes' and 'this guy shoots', Daniel Sedin finds a spot on our team. Henrik Sedin? He'll have to wait for the mid-season review.
C – Patrice Bergeron, Boston Bruins
I think there's a decent case to be made that Patrice Bergeron's the second-best player in the world after Sidney Crosby, though guys like Steven Stamkos, Anze Kopitar, and Jonathan Toews are definitely in the mix.
Ten years ago, I don't know if Bergeron's evaluated the same way as he is now. It's a great testament as to why Corsi% can further capture excellent player performance, especially on the defensive side on things. Often times while watching games, we get caught up in the forward (or defenseman) making the diving poke check, or getting off a thunderous hit in the defensive zone. That, certainly, is defense.
But, over thousands and thousands of repetitions, defense is really just about consistently putting yourself in a position where you only need to make the unbelievable play on rare occasion. That's what Patrice Bergeron does. Over, and over, and over. He's a relentless forechecker, a player never caught out of his tight position in the neutral zone, and a guy who defends with vigor in the defensive third.
This year's been virtually identical by Corsi% dominance standards – Boston's controlling 59% of the 5-on-5 play with Bergeron on the ice, though that number drops to 51% when he's off.
This year is different on one front, though – Patrice Bergeron doesn't have a rock to lean on in Zdeno Chara due to injury. For most Bruins skaters in the past, Chara's been the guy propping them up. For Patrice Bergeron, that's really never been the case – in years past, or in 2014-2015.
The Chara Effect
| YEAR | Bergeron/Chara Together | Bergeron Without Chara | Chara Without Bergeron |
| --- | --- | --- | --- |
| 2007-14 | 57.6% | 56.3% | 53.7% |
| 2014-15 | 57.8% | 59.4% | 55.8% |
The analytics community has long held up Zdeno Chara as one of the league's most extraordinary of talents. Withstanding Sidney Crosby, I'm not sure there's been a more terrifying player since the 2004 lockout. What does that say about Patrice Bergeron, a guy who consistently exhibits the ability to excel with or without Zdeno Chara on the ice?

R – Jakub Voracek, Philadelphia Flyers
Philadelphia's a lot like Calgary in that the gap between their top-group and the rest of their team is the size of the Grand Canyon. Part of that is because there's virtually zero competent depth on the roster. Part of it is because the top group has unique, game-changing talent –
Calgary's is the Mark Giordano and T.J. Brodie defensive pairing, and Philadelphia's is the forward duo of Jakub Voracek and Claude Giroux.
Giroux's the perfect pivot for Voracek, but Voracek's making the most of the opportunity again this season. Through nineteen games, Voracek's second in per-60 scoring at 3.9, trailing only youngster Ryan Strome of the New York Islanders. A lot of his scoring is embedded in his high frequency individual shooting rates – this year, just a recurrence of what he's established in years past.
The on-ice rate numbers with Voracek are impressive, too. With Voracek on the ice, Philadelphia's in the black +1.6 goals per 60 minutes, +13.1 shot-attempts per 60 minutes.
Now, if only Philadelphia's second, third, and fourth lines could replicate what Voracek and company are doing.
D – Ryan Ellis, Nashville Predators
Here is a comprehensive list of NHL defensemen with a better Corsi% than Ryan Ellis through the first quarter of the season: Jonas Brodin. End list.
A lot of smart people have pointed to a lot of different reasons why Nashville's so improved this season, and I think each argument has some merit. Coaching influence – Peter Laviolette's hyper-aggressive neutral zone system, in particular – seems to fit the roster beautifully. A bunch of smart, cheap signings by David Poile gave him the arsenal to enact such a strategy. And the growth of younger forwards like Colin Wilson, Filip Forsberg, Craig Smith, and so on have given the team plenty of attacking options.
The improvement of the blue line cannot be overlooked, though. The young defenders are finally starting to put together sequences of favorable offensive zone time, and it's turned Nashville into a legitimate playoff contender. Chief among those improvements have been with Ryan Ellis.
Now, the Ellis/Mattias Ekholm pairing are certainly receiving favorable usage – they're starting 57% of their shifts in the offensive zone, and by most quality of competition standards, they're getting the softest minutes. But, it's important to remember that there are many, many, many other defenders getting comparable zone starts and competition – none of whom are playing as strongly as Ellis.
I pulled out some deployment comparables for Ryan Ellis, and have noted the Relative Corsi% for each defenseman -- or, the difference in the shot-attempts a team receives with a player on the ice versus the shot-attempts a player receives with a player off of the ice. You'll quickly notice that one of these players is not like the others.
Zone Start Comparables
| PLAYER | Off. Zone Start % | QualComp (Corsi) | RelativeCorsi% |
| --- | --- | --- | --- |
| Mark Streit | 59.3% | +0.24 | +5.6% |
| Brent Seabrook | 58.4% | -0.24 | -2.6% |
| Tim Erixon | 58.1% | +0.19 | +4.5% |
| Ryan Ellis | 57.8% | -0.25 | +11.84% |
| Jason Garrison | 57.7% | +0.58% | +0.51% |
| Kevin Shattenkirk | 57.5% | -0.16 | +5.41% |
| Torey Krug | 56.8% | -0.26 | +0.11% |
| Tyson Barrie | 56.5% | -0.64 | +4.33% |
| Michal Rozsival | 55.8% | -0.12 | -0.09% |
This is sort of a random spread of talent, but I think it does well to illustrate just how dominant Ellis has been in those lofty offensive zone minutes – even compared against guys who are enjoying similar usage rates.

D – Nick Leddy, New York Islanders
I think there's going to be an interesting debate – if one plagued in hindsight – about whether Chicago made the right move in dealing Nick Leddy to the New York Islanders, theoretically to preserve a player like Johnny Oduya.
Leddy's underlying numbers are sparkling. He's played most of his minutes with Johnny Boychuk, and the two have formed one of the league's most effective pairings through the quarter season mark.
How is he doing it? Well, part of it may be attributed to his excellence in the neutral zone, something recently discussed by Garik16 at Lighthouse Hockey. Click through, and you'll find that Leddy's sort of a carry-in extraordinaire – a player who refuses to dump the puck in as he comes through the neutral zone, and perhaps not surprisingly, a player that tows a ridiculous 60% Corsi% on the year.
G – Jonathan Quick, LA Kings
This year's been a bizarre one in Los Angeles. It's the first time in what feels like forever that Darryl Sutter's club, at least at even-strength, has struggled to control play. It's an issue we talked about last week, and one that warrants further investigation.
The middling performance would've probably crippled the Kings in the standings, had it not been for consistently strong goaltending – another unexpected development. It's odd considering his reputation, but there are very legitimate criticisms about Jonathan Quick and his consistent mediocrity at stopping shots. Despite a glowing reputation, Quick's usually paled in comparison to the league's elite on the save percentage front, drawing the ire of many from the analytics community.
But this year, when his team has really needed it more than ever before, he's been sensational. Among regular goaltenders, Jonathan Quick ranks #4 in EVSV% at .939, trailing only Brian Elliott, Pekka Rinne, and Roberto Luongo. Expand the sample of data to account for all shots faced (primarily those on the penalty kill), and Quick moves to the top of the SV% list at .931.
Based on the years and years of data we have, one should be cynical about Jonathan Quick's ability to maintain such impressive splits. But, to his credit, he's been sensational this season, and probably the biggest reason why the Kings are still pulling a playoff-caliber point-per-game pace.

SECOND TEAM
L – Ondrej Palat, Tampa Bay Lightning
C – Sidney Crosby, Pittsburgh Penguins
R – Vladimir Tarasenko, St. Louis Blues
D – Zbynek Michalek, Arizona Coyotes
D – Mark Giordano, Calgary Flames
G – Michal Neuvirth, Buffalo Sabres