Aaltonen pushing for fourth-line centre spot
Former Ducks draft pick making an impression at camp after honing his game in the Finnish Elite League and KHL, Kristen Shilton writes.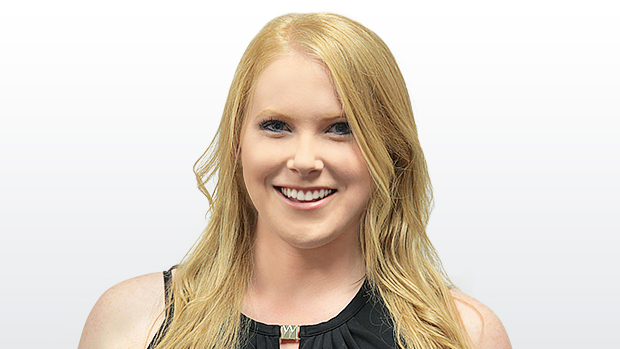 TORONTO – It was a phone call Miro Aaltonen had dreamed of getting.
Earlier this year, Maple Leafs head coach Mike Babcock reached out to Aaltonen to start a conversation that would bring his NHL hopes within reach. Toronto lacked organizational depth at centre, and while Aaltonen was in the midst of a KHL season with Podolsk Vityaz and the Leafs were in a heated playoff race, the club's scouting staff had been singing Aaltonen's praises. Babcock didn't want to waste any time.

"It was a surprise call. I was so happy he called me," Aaltonen recalled. "[We talked] a couple times and it was pretty impressive. It's a huge organization. It's the Toronto Maple Leafs, so that was the biggest thing for me."

Aaltonen had interest from other NHL clubs, but as soon as the Leafs showed interest they were the only team he wanted to land with. Aaltonen signing an entry-level deal in March flew mostly under the radar in Toronto. He was a depth acquisition for an organization that needed it, but few would have expected that by mid-September he'd be in what's shaping up as a two-player race for the Leafs fourth-line centre job.

Babcock likes to say it's the players who decide who plays; he just watches. On Tuesday he indicated there's still an open competition for the fourth-line job, with no centre yet pencilled in.
That may not have been the case at all if not for a leg injury Frederik Gauthier suffered in the AHL playoffs. A former first-round draft choice selected by the Leafs in 2013, Gauthier had a 21-game stint with Toronto last season and was primed to make the jump full-time before being sidelined. He's projected to return by November, likely starting in the AHL.
The Leafs had precarious depth at centre even before Gauthier's injury, so they targeted veteran Dominic Moore in free agency, signing him to a one-year, $1-million contract. It was in part a stopgap move, allowing Toronto to be patient with its young players.
Aaltonen, 24, doesn't seem interested in waiting. He's emerged as Moore's biggest competition for a top-12 spot.

"Of course I'm ready," Aaltonen said of playing in the NHL. "That's my goal. I'm just trying to do my job so good so I can play. Trying to learn new things; trying to fix my game for NHL style."

Originally drafted in the sixth round, 177th overall, by the Anaheim Ducks in 2013, Aaltonen's size (5-foot-11, 172 pounds) and lack of physicality were knocks against him breaking into the NHL at centre. Over the next three years, playing in the Finnish Elite League and KHL, Aaltonen began to morph into a strong playmaker and puck handler.

Since coming over to North America at the end of his season with in the KHL, Aaltonen took advantage of summer skates to get comfortable in his new surroundings. For assistance with the off-ice adjustments, he had fellow Finnish import Leo Komarov in his corner.

"A couple times this summer he called me and told me how it works here, so that was a big help," Aaltonen said, adding he hadn't met Komarov prior to signing. "He helped me get an apartment here and that stuff. Told me to just try to be myself and enjoy it."

Aaltonen credited his KHL experience against bigger, faster defencemen with readying him to make the jump to the NHL. Last year was his best professional season to date, finishing with 19 goals and 25 assists in 59 games, and gave him the confidence to start asserting himself in the Leafs' crowded field of forwards.

Realizing he needed to "battle the whole time and skate hard all the time" in the summer skates, Aaltonen was better prepared for the rigours of training camp, and Babcock took notice.

"He's a competitive guy, I was impressed with him," Babcock said Friday after camp opened. "He didn't look very quick in those [summer skates]; he looked way quicker today. He always made plays and was strong on the puck…but I was impressed by him today."

Aaltonen has continued to build on that momentum throughout camp and into Monday's first preseason game, starting with his most consistent linemates Matt Martin and Connor Brown. He finished minus-2 with no points in the 6-2 loss, but did see ample penalty kill time, an important asset for young players hoping to crack the lineup.

It was all just a taste of the NHL life Aaltonen craves. As his confidence continues to grow, his teammates believe his play on the ice will follow suit

"He's been a good player; I like playing with him," Brown said. "He makes the right play when he touches the puck, has a lot of skill. He was really good on draws [Monday, winning 53 per cent]. I think he's still finding his confidence too, but he fits in well."

"Miro's a smart and a reliable guy," added Martin. "I think he's trying to figure out the system but he seems to catch on pretty quickly. A lot of guys probably haven't played a style like this. It's pretty unique how [Babcock] runs his system. It takes some time."