All Eyes on CEBL as 2023 Season Openers see Record Attendance
Sellouts in six markets including Winnipeg's historic inaugural game highlights record-setting week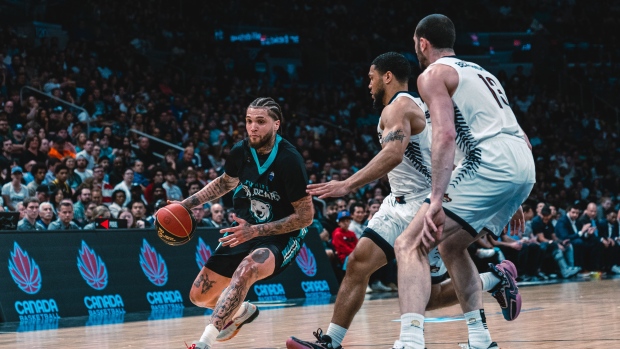 The Canadian Elite Basketball League (CEBL) is off to a record-setting pace in 2023, launching its fifth season with the highest recorded total attendance (49,944) across all venues for an opening week in league history.

The 2023 CEBL season, which tipped off May 24, saw sellouts in six markets including the Winnipeg Sea Bears' historic single-game attendance of 7,303 – a league record – in the club's inaugural game. The Calgary Surge also hosted a capacity crowd at their inaugural game, joining Winnipeg, Edmonton, Montreal, Scarborough and Vancouver as teams that experienced sold-out home openers this season. Montreal and Vancouver's attendance numbers from those games were also single-game franchise records, while Niagara boasted a crowd at its 2023 home opener that was larger than any game in 2022.

"Our successful launch to the 2023 season is a testament to the continually growing support of our great fans, partners and staff across the league," said Mike Morreale, Commissioner and Co-Founder of the CEBL. "With more eyes on our league both in our venues and through our new broadcast partnership with TSN, we're looking forward to showcasing our CEBL brand to more basketball fans in 2023 than ever before."

Watch all games on TSN+ with select games also available on TSN. In addition to TSN's coverage, RDS delivers French-language coverage of select Montreal Alliance games.