Andersen searching for his game as postseason nears
Toronto goaltender's save percentage has dipped to .898 over the last 15 starts, Kristen Shilton writes.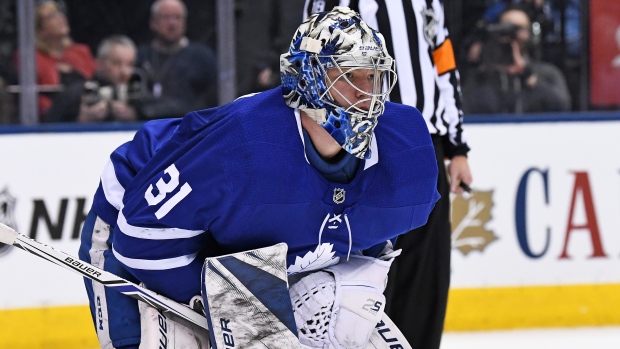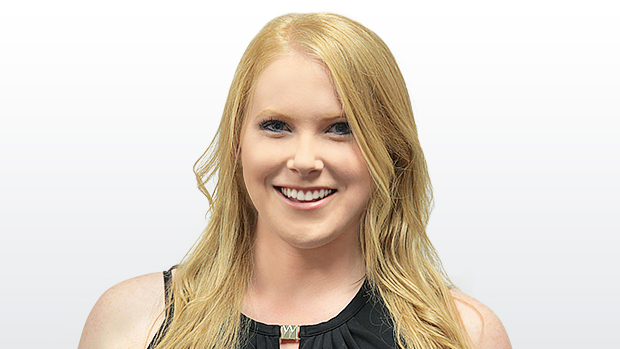 TORONTO – It's the time of year in the National Hockey League when playoff-bound players want nothing more than to be at the top of their game. And that's exactly what can make a stretch like the last four weeks so frustrating for Frederik Andersen.
The Maple Leafs wrapped up a postseason berth last week in no small part because of Andersen's terrific play for much of this season. But since the beginning of March, Andersen has hit a skid. With the postseason closing in, it's hardly the easiest topic to wade into, and on Wednesday Andersen deflected inquiries about the state of his game.
"Felt good at practice today, that's all that matters. Keep going forward," Andersen said. "I've been playing some good games, gotten a few wins. I just try to do my best in practice here today and get ready for tomorrow. I think that's the best way to prepare for playoffs."
There has been no better indication of Andersen needing a reset than Mike Babcock deviating from his ironclad goalie rotation for the first time in two years and giving his starter an unscheduled night off Monday in favour of playing Curtis McElhinney.
The Leafs had already clinched, and Babcock said at the time he was hoping to have Andersen "fresh" for playoffs. With how his numbers have trended lately, that is a valid concern.
Andersen stumbled out of the game with a 6-5 record over his first 11 starts alongside an .896 save percentage and 3.46 goals-against average, but his game came to life when the calendar flipped to November.
From Nov. 1 – Feb. 15, Andersen's .929 save percentage was third-best among starters, with his 2.43 goals-against average ranking fifth. He wasn't just the Leafs' best player – Andersen's strong play began generating Vezina Trophy buzz.
That conversation has gone quiet, though. Since backstopping Toronto to a loss on Feb. 17, Andersen's save percentage has dipped to .898 over the last 15 starts, with his goals-against average ballooning to 3.43.
In that span, Andersen was also briefly sidelined with an upper-body injury suffered against Dallas on March 14. He missed the Leafs' next two games, returning in a 4-3 loss to the Tampa Bay Lightning on March 20.
Regardless of why he's struggled, Babcock expects Andersen's situation to be corrected in a hurry.
"We gave him a rest here, [now] we need to get him in a groove like he was early in the year," he said. "If you're hoping to have a long playoff run, your goalie has got to be outstanding and make big saves for you at key moments. So we need that from him. We've done everything we can to freshen him up. You've got two games to get ready to play and we need him to be good, just like everyone else."
Andersen didn't delve into his feelings on Babcock allocating one of his starts to McElhinney ("I don't make those decisions") but it was well-earned opportunity by the backup. McElhinney has taken flight in the season's second half – He's 5-1-1 in his last eight games played, with a .936 save percentage and 1.99 goals-against average on what's been the best statistical run of his decade-long career.
While there is no suggestion McElhinney could or would usurp Andersen as the Leafs' starter, his success pushes Andersen to improve.
"[I'll] take the next games we have here and use them as preparation [for playoffs] but to also play as well as possible," Andersen said. "We know we can't really move anywhere [in the standings], but it's a matter of hitting the ground running and playing your best hockey."
Beyond just re-establishing his game, Andersen has a chance at franchise history this week. Earning his 38th victory of the year over New Jersey on Thursday or Montreal on Saturday would give Andersen the most wins by a Leafs' goalie in a single season.
"It would be cool. It's one of those things you look at [happening] because I've been playing a lot," Andersen said. "It's a byproduct of the good you're doing in practice and in games, so personally and as a team it's a cool thing to be able to have a chance to break."
Andersen's teammates have watched him weather tough spells before, so there's plenty of confidence he'll become Toronto's all-time winningest goaltender and round back into form in time for their playoff push.
"It's probably one of the toughest [markets] for goalies I'd say, at least in my time here. Quite a few have come through the organization, but I think he's handled it extremely well," said Tyler Bozak, the Leafs' longest-tenured player. "He's always been good with media and around the locker room, never gets too down or too high, just carries a nice confidence with him that gives us a lot of confidence."