British Columbia & Alberta
B.C. and Alberta are home to some of the world's best mountain golf courses with relatively new layouts joining historic designs that have stood the test of time. Elevation changes are everywhere and the scenery is unmatched.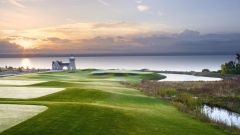 Ontario & Quebec
Ontario and Quebec can boast to being the home of some of Canada's best parkland courses, providing oases from the sprawl of nearby cities. Tree-lined fairways and outcroppings from the Canadian shield give each layout a distinctive look and feel.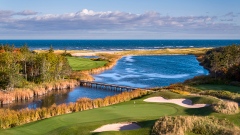 Atlantic Canada
Most of Atlantic Canada's golf courses make use of their locations next to the water, with holes tucked beside oceans, and waves crashing next to greens. The beauty is balanced by the winds that seem ever-present, creating an added challenge to every round.