Avs place D Mironov on unconditional waivers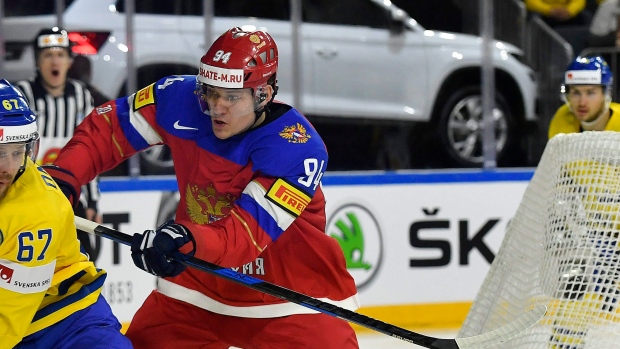 Andrei Mironov's time with the Colorado Avalanche appears to be at an end.
The Avalanche placed the defenceman on unconditional waivers Friday for the purpose of contract termination.
The 23-year-old scored one goal and posted three points in 10 games with the Avalanche this season. Most recently, he had been playing with the AHL's San Antonio Rampage, scoring one goal and adding eight assists in 26 games.
A fourth-round pick of the Avalanche in 2015, Mironov joined the Avalanche this past summer after five seasons with the KHL's Moscow Dynamo.