Bergevin: 'The attitude wasn't even close'
In an interview on TSN Radio Montreal 690's Melnick in the Afternoon on Tuesday, Montreal Canadiens general manager Marc Bergevin cited the team's poor attitude as a major factor in the team's failure to make the playoffs for the second time in three seasons, a year after winning the Atlantic Division title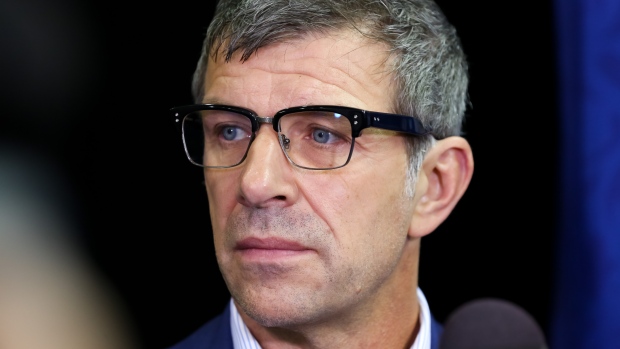 In an interview on TSN Radio Montreal 690's Melnick in the Afternoon, Montreal Canadiens general manager Marc Bergevin cited the team's poor attitude as a major factor in the team's failure to make the playoffs for the second time in three seasons, a year after winning the Atlantic Division title.
"Without going into detail – and I know people will go all over the place with that – it's sad, but you need to understand that at some point there's issues you need to keep internally, but all I can say is the attitude was not even close," Bergevin told host Mitch Melnick. "We were not in any situation [to win] from Day 1."
The Habs finished the season on 29 wins and 71 points, the league's fourth-worst mark, and were 26 points adrift of the New Jersey Devils for the Eastern Conference's second wild-card playoff spot. It was the Canadiens' worst point total in a full season since 2001.
Bergevin believes that correcting this attitude is paramount for success next season.
"The first thing I need to change is the attitude," Bergevin said. "And if it doesn't work by changing it, maybe we'll have to look in another direction. But at the end of the day, you can bring any players you want, but if the mindset of the team, if the attitude's not good, we're going to go in circles."
The 52-year-old Montreal native will be in the Canadiens' general manager's office for six years on May 2. Bergevin says that righting the ship is his responsibility alone and that he remains up to the task.
"I think I'm being clear when I say that it's on my shoulders to fix, to address the issues," Bergevin said. "Yeah, there's the coaching staff that's involved, there's players involved, but at the end of the day, it's my responsibility to fix and I will fix it."