Blue Jackets acquire Vanek from Canucks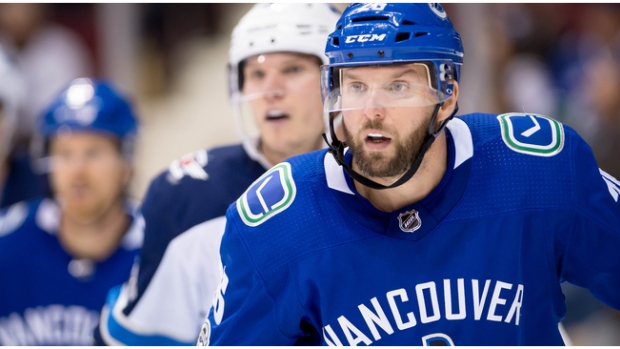 Thomas Vanek's time with the Vancouver Canucks was a short one. The team has shipped the veteran winger to the Columbus Blue Jackets in exchange for forwards Tyler Motte and Jussi Jokinen, the Canucks announced.
Vanek signed a one-year, $2 million deal with the Canucks ahead of the season and has been productive this year, registering 17 goals and 24 assists in 61 games.
"We wanted to get picks back for Vanek but they weren't available to us so we did the next best thing by getting a young forward that our scouts like," general manager Jim Benning said.
Monday marks the third time Vanek has been traded on deadline day. The only player ever to be dealt four times at the trade deadline was Alan May in 1988, 1989, 1994 and 1995.
The 34-year-old Vanek, drafted fifth overall in the 2003 NHL Entry Draft, has also played for the Buffalo Sabres, New York Islanders, Montreal Canadiens, Minnesota Wild, Detroit Red Wings, and Florida Panthers.
Jokinen is set to join his fourth team already this season, playing 14 games for the Edmonton Oilers, 18 games for the Los Angeles Kings and 14 games with the Blue Jackets before his trade to the Canucks.
In a combined 46 games, Vanek has seven points.
Meanwhile, Motte has played in 31 games so far this season with the Blue Jackets, scoring three goals and adding two assists.