Canadiens invite D Despres to training camp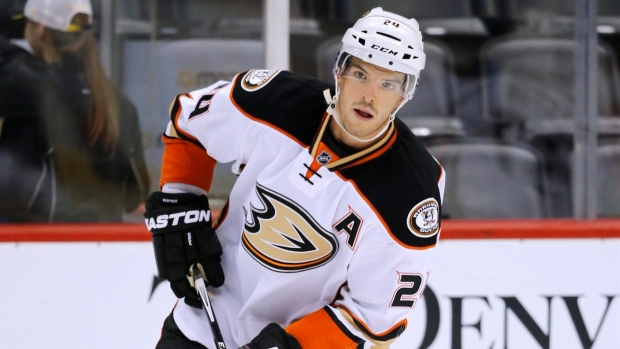 The Montreal Canadiens announced on Thursday that they have invited defenceman Simon Despres to training camp. The 26-year-old Laval native spent the 2017-18 season with the KHL's Bratislava Slovan.
Despres scored four goals and added seven assists in 44 games with Slovan.
In 193 career NHL games with the Pittsburgh Penguins and Anaheim Ducks, the 6-foot-4, 218-pounder has registered six goals and 43 points, along with 150 penalty minutes and a plus-31 rating.
He dressed in just one game for the Ducks during the 2016-17, and appeared in a total of just 49 games from 2014-2017 due to concussions. He was bought out by the Ducks last summer.
A native of Laval, Després was the Penguins' first-round pick (30th overall) in the 2009 NHL Draft.