Hurricanes acquire Niederreiter from Wild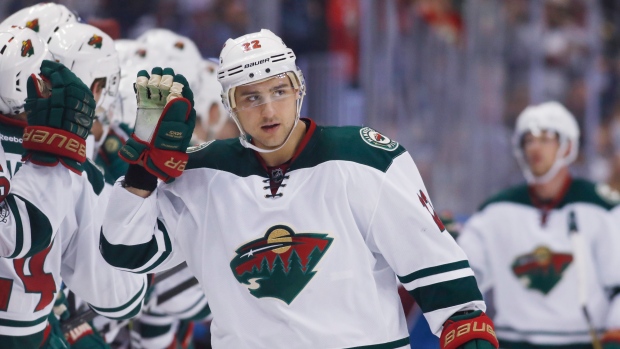 The Carolina Hurricanes have acquired forward Nino Niederreiter from the Minnesota Wild in exchange for forward Victor Rask, the teams announced Thursday.
In 46 games so far this season, the 26-year-old Neiderreiter has nine goals and 14 assists, while Rask has one goal and five helpers in 26 games. It's a bit of a decline for Rask, who scored 14 last season and a combined 37 goals in each of the past two seasons before that.
Neiderreiter, who was drafted fifth overall in 2010, has four years remaining on his deal at $5.25 million per season. This is the second time in his career that he's been dealt, going from the New York Islanders to the Wild in June of 2013 in exchange for Cal Clutterbuck and a third-round pick that turned out to be goaltender Eamon McAdam.
Rask, 25, is under contract through 2021-22 at $4 million per season. He was selected in the second round (No. 42 overall) of the 2011 NHL draft by the Hurricanes.
The two teams meet March 23 in Carolina.