Insider Trading: Who's in line to become Canes' new GM?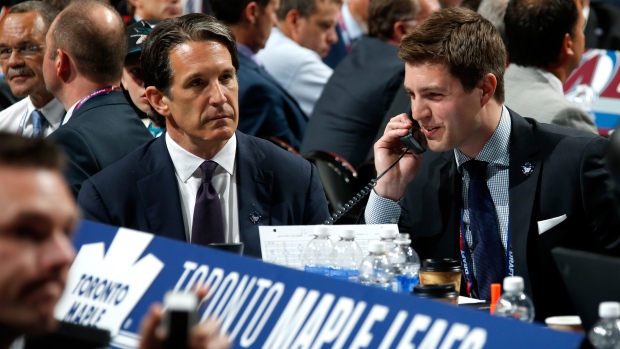 TSN Hockey Insiders Darren Dreger and Pierre LeBrun joined host James Duthie to discuss the Carolina Hurricanes search for a new general manager, Ilya Kovalchuk's possible return to the NHL and icemakers being put off by the NHLPA survey.
The Search in On
The Carolina Hurricanes removed Ron Francis from his role as team general manager on Wednesday and named him president of hockey operations. TSN's Hockey Insiders discuss who owner Tom Dundon may look to in order to fill the void.
Pierre LeBrun: "Well, obviously it's still very early in the process. This just happened. But as of today already looking at different candidates, talking internally and yes, they have begun the process of making phone calls. Don Waddell, the team president, is really spearheading this effort on behalf of owner Tom Dundon. I think you're going to hear some of the usual candidates over the next couple weeks. Julien BriseBois in Tampa Bay, Paul Fenton in Nashville, Laurence Gilman - the former Canucks assistant GM, Dave Nonis, Tom Fitzgerald, Ryan Martin and that's just to name a few. I think that Tom Dundon wants to get this right, wants to talk to a lot of people and wants to go into it. I spoke to Tom Dundon today with an open mind and not have too sharp of a focus as it begins."
Darren Dreger: "Now it sounds like having an analytics background is going to help in this process because we know that Tom Dundon certainly likes that and he has supported that in his business dealings over time. So that brings Kyle Dubas of the Toronto Maple Leafs into the equation. Kyle Dubas has a very strong resume, but he's important to the Toronto Maple Leafs moving forward and there are some who believe he could be the next general manager for the Toronto Maple Leafs. On top of that Dubas is believed to be highly compensated so the Toronto Maple Leafs likely aren't willing to give him permission at this stage to speak to the Carolina Hurricanes."
Pierre LeBrun: "And I will say this, and it's not so much of a warning because I think it's obvious now, but whoever the guy is that is the next GM of the Carolina Hurricanes, knows that Tom Dundon is a hands-on owner. He wants a free-flow of communication. He wants to know why decisions are made. He wants to have a structure in place, as he told me today, where there's that free-flow on information between everyone involved. By the way, he wants Ron Francis to remain part of that as president of hockey operations, but the new GM has to know that's he's coming into a place where an owner wants answers perhaps every day."
What does this mean for Hurricanes head coach Bill Peters?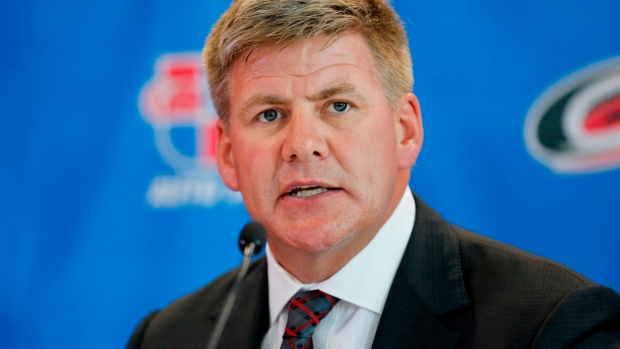 Darren Dreger: "Well in the moment, I believe that Tom Dundon is a fan of the work Bill Peters and the coaching staff of the Carolina Hurricanes, but that is in the moment. Let's see how this club does in the remainder of the regular season games. They're still nibbling at a playoff spot in the Eastern Conference so the message that Tom Dundon is sending to all staff within that Hurricanes organization is it doesn't matter if you're the head of season ticket sales or you're the head coach of the Carolina Hurricanes you're going to have to earn you spot."
What's the future for Kovalchuk?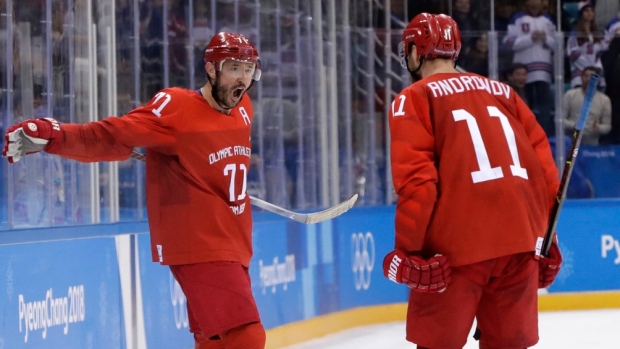 Former NHL star Ilya Kovalchuk is likely on his way to a KHL championship in Russia this season, but could make a return to North America with the New York Rangers in 2018-19.
Pierre LeBrun: "It is a possibility. Last summer when the Devils owned Kovalchuk's rights and it was kind of messy the way it would work because they could only trade him if there was a sign-and-trade. It never really got that close. But we believe the Rangers had showed some mild interest. And what we're hearing is the Rangers might potentially revisit that interest one he's UFA on July 1st. Play him on a line with Namestnikov. Yeah the Rangers are rebuilding but they still have to sell tickets so that's a possibility."
Issue with ice?
In a recent NHLPA survey, the players let it be known that they weren't all too happy with the ice situation in the NHL. How do the icemakers respond?
Darren Dreger: "Well most of them aren't very happy about it, certainly those who are on the side of bad ice. Now it's important to note that NHL players, teams, the operations people have the ability to document their concerns, but the reality is from a player perspective that seldom happens. Now hockey ops people would prefer to get those concerns directly because then they'll try to fix it rather than read about the players' concerns in a survey."