Isles sign ex-Leaf Komarov to 4-year deal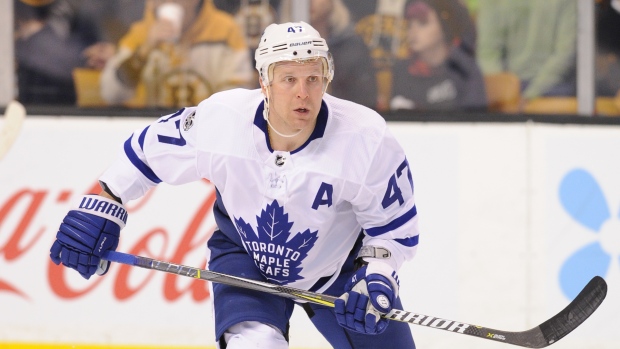 The New York islanders have signed forward Leo Komarov to a 4-year, $12 million contract according to TSN Hockey Insider Bob McKenzie. The deal carries an AAV of $3 million.
Komarov, 31, scored seven goals and 12 assists over 74 games for the Toronto Maple Leaf 2017-2018 season.
Selected in the sixth round by the Leafs at the 2006 NHL Entry Draft, Komarov spent some time in the KHL before heading to Toronto to make his NHL debut in the 2012-2013 season. Since then, the Soviet-born centre has played 327 games for the Leafs, while accumulating 52 career goals and 70 assists. He's also made 15 playoff appearances with Toronto.
Komarov is coming off a four-year, $11.8 million deal signed in 2014.