Kennedy to take step back from curling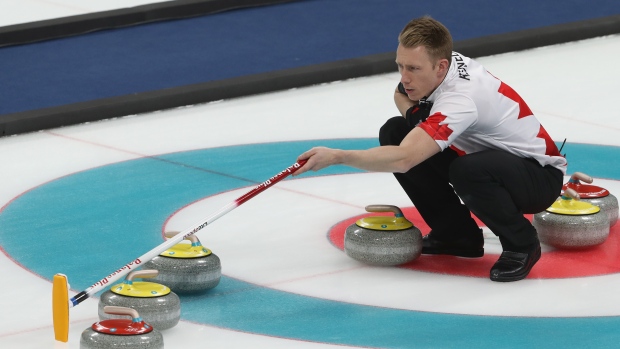 Marc Kennedy, the third for Team Kevin Koe who recently represented Canada at the Olympics, will be taking a step back from curling next season.
The rest of Calgary-based rink, including skip Koe, second Brent Laing, lead Ben Hebert, alternate Scott Pfeifer and coach John Dunn, say they have no "firm plans" for the 2018-19 season, but will look for replacements for Kennedy.
"It's a decision I've been wrestling with for some time, and a decision we've been talking about as a team for a while now," said Kennedy in a news release. "I have so many great friendships, and so many great experiences from the sport of curling, so it was not an easy decision to reach. But I've got a few injuries that need some time to heal before I can commit again to curling full-time. I truly appreciate the support I got from Kevin, Brent and Ben when I told them. We're definitely looking forward to playing our last three events together later this season."
Kennedy, 36, has won three Briers (2008, 2009, 2016), two world championships (2008, 2016) and an Olympic gold medal (2010) in his impressive career.
The native of St. Albert, joined Team Koe in 2014 after spending eight years with the legendary Kevin Martin.
"Marc is one of the best players in the history of the sport, and a great teammate, so a player like that isn't easy to replace," said Koe. "But, we wish him nothing but the best going forward. We've had four wonderful seasons together, and we accomplished some great things. As for the rest of our team, we're still examining our options, and we'll be coming to some conclusions in the next few weeks."
Kennedy will finish the 2017-18 season with the team.