Leafs prospect Johnsson named Calder Cup MVP
The Toronto Marlies did need winger Andreas Johnsson in their lineup to reach their ultimate goal, not just in Thursday's Game 7 showdown of the Calder Cup championship but from the time he and defenceman Travis Dermott returned to the Leafs' AHL affiliate after Toronto fell in the first round of the Stanley Cup playoffs to Boston. Johnsson, who led the AHL postseason field with 24 points, was named playoff MVP in what was likely his Marlies' swan song as a full-time job next season with the Leafs is within reach, Kristen Shilton writes.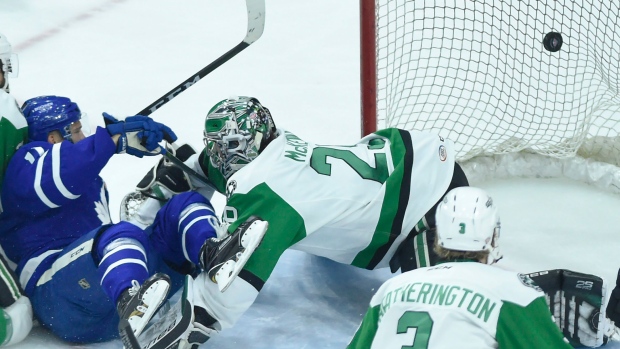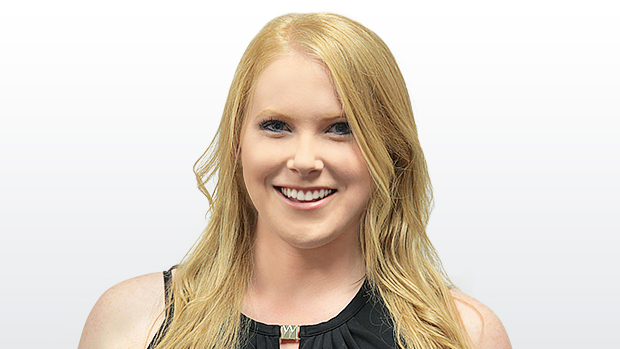 TORONTO — If this was the end of Andreas Johnsson's American Hockey League career, the Toronto Maple Leafs prospect went out with an echoing bang.
The winger produced two goals and one assist for the Toronto Marlies as the Leafs' AHL affiliate won their first-ever Calder Cup championship on Thursday night, routing the Texas Stars 6-1 in Game 7. Johnsson was named playoff MVP, an unsurprising designation after he led the AHL postseason field with 24 points (10 goals, 14 assists) in only 15 games.
As teammates corralled Johnsson from the win's chaotic on-ice aftermath and guided him towards a waiting photo-op, it was like they were already shepherding him off to what lies ahead – more than likely, a full-time NHL job. Johnsson returned to the Marlies in late April from a part-time stint at the next level, one lasting nine regular season games and six postseason contests, but his return felt to most like Johnsson's AHL swan song, a victory lap that ended in storybook fashion.
"We needed a player like Andreas Johnsson," said Marlies head coach Sheldon Keefe. "This season it clicked for him right around December…it came to a point where it became obvious that he didn't belong here and that's when he needed an opportunity at the higher level. He got that, he did well for it, and I can't say enough about his character to come down here after showing and proving he's an NHL player and he's going to have an NHL career, to come down here with the attitude he did to be a difference maker says a lot about him and he's a special, special player."
The Marlies did need Johnsson to reach their ultimate goal, not just in Thursday's Game 7 but from the time he and defenceman Travis Dermott came back after the Leafs fell in the first round of the Stanley Cup playoffs to Boston. At the time, the Marlies were one game away from elimination in their own first-round series against the Utica Comets; enter Johnsson and Dermott, and the Marlies didn't lose again for five weeks, beating Utica and then sweeping their next two opponents.
Despite their early success as a unit, Johnsson and linemates Miro Aaltonen and Carl Grundstrom had a slow start to the Final against Texas. The trio failed to record a point in the first two games and Johnsson didn't register a goal until Game 4. But Johnsson said his confidence stayed buoyed by the chances he was creating, and when the Marlies needed their striker most, Johnsson didn't disappoint; he dominated.
"You're nervous for Game 7 with everything, win or lose," Johnsson said. "We were thinking 'get the first goal, it's important' and we got the second goal, too. To get back here to the Marlies and know we have a good team and we expected to have a long [run], we managed to do that now. There has been a lot of emotions going up and down [between leagues] and I'm happy to stand here now."
It wasn't a given for Johnsson when he first arrived in North America from the Swedish Hockey League that he would ever skate with the Calder Cup – or any trophy – hoisted above his head. In fact, his earliest experience with the Marlies is one he'd rather forget. Drafted in the seventh round, 202nd overall, by the Leafs in 2013, Johnsson didn't leave Frolunda HC until the Marlies playoff run in 2016. Two games into his stint, he suffered a concussion so severe the symptoms were still affecting him the following season. Already at a disadvantage as a late-round pick with a small (5-foot-10, 180 pound) frame, Johnsson faced an uphill battle towards being a regular NHL player.
Now, at 23 years old, that summit is seemingly well within reach.
"When you're not injured, you figure you're untouchable a little bit," Johnsson said. "And when you start to get the injuries, you start to realize, 'hey, this might not be easy.' You have to be really prepared and do hard work and I feel like that made me more humble. I know I need to go back and have a good summer practising and take it from [there]."
"He's taken the long road to get here," added Keefe. "He's another example that it doesn't matter where you're drafted or if you're drafted, you keep working and the cream rises to the top eventually."
As the celebration continued to swell around him, Johnsson made clear in a moment of brief reflection that of all the significant career moments these past few months have brought him – first NHL game, first NHL goal, first NHL playoff series – hoisting the Calder Cup with his Marlies brethren was his proudest accomplishment to date. But that ending will also be demarcating potential new beginnings – for Marlies general manager Kyle Dubas, who has taken the reigns of the Leafs and will now be replaced at the helm of the Marlies after three seasons by Leafs assistant general manager Laurence Gilman. For Garret Sparks, the reigning Aldge "Baz" Bastien Memorial Award winner as the AHL's best goaltender and five-year veteran of the Marlies' system who is more ready than ever for another look in the NHL. For Dermott, who made the excruciating decision not to play in Game 7 because of a nagging injury, and struggled to control his emotions as he too grapples with the likely final moments of his AHL career.
And then there's Johnsson, who's ever-present smile cracks even wider each time he glances at his jubilant teammates, and the history they accomplished together on that ice.
"Johnny, all playoffs [he] was amazing," said Dermott. "You watch him and you don't think there's any way he's going to play another game in this league. He's a guy going forward that I hope will be my teammate for a long time."​