Lightning dominate TSN Hockey coaches poll
Tampa Bay is voted most likely to win the Stanley Cup this season by a wide margin in TSN Hockey Insider Bob McKenzie's annual mid-season survey of NHL head coaches.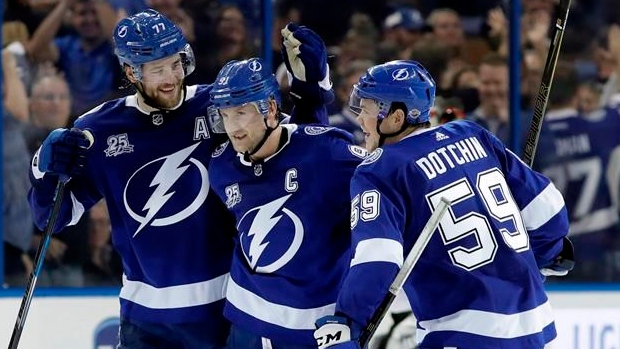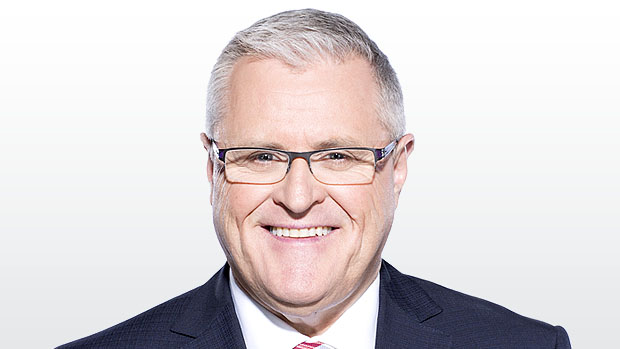 It's the Tampa Bay Lightning's world, we're just living in it.
Or at least that is the clear takeaway from TSN's annual Mid-Season NHL Head Coaches Poll, conducted this week, just prior to the league's all-star break.
Every NHL head coach - all 31 of them - responded to the TSN Hockey poll, which was largely dominated by the Lightning.
Consider:
- Tampa winger Nikita Kucherov finished in a dead heat - 14 votes apiece - with Colorado Avalanche centre Nathan MacKinnon in voting for Best Player in the NHL so far this season. Boston's Patrice Bergeron (two) and Edmonton's Connor McDavid (one) were the only other players to get votes.
- Tampa's Andrei Vasilevskiy ran away with Best Goaltender balloting to this point, getting 26 votes. No other goalie got more than two votes (Winnipeg's Connor Hellebuyck and Columbus's Sergei Bobrovsky each had a pair; Montreal's Carey Price got one).
- Tampa defenceman Victor Hedman comfortably earned mid-season Best Defenceman status, securing 17 votes, five more than closest rival Drew Doughty of the Los Angeles Kings, who received 12.
- Tampa was also voted by a wide margin as most likely to win the Stanley Cup this season, receiving 19 of 31 votes, nearly four times as many as many as the next closest clubs - Nashville, which got five votes, and Boston, which got four. Three clubs - the shocking expansion Vegas Golden Knights, defending champion Pittsburgh Penguins and the Winnipeg Jets - each got one vote to win the Cup.
- Twenty-two of 31 coaches also picked Tampa to be the Eastern Conference playoff champion, compared to next best, eight for Boston. Nashville was voted Western Conference playoff champion with 16 of 31 votes, compared to seven for the Vegas Golden Knights and six for the Winnipeg Jets.
There were only two individual categories the Lighting didn't make an appearance:
- Vegas bench boss Gerard Gallant was the de facto unanimous choice as Best Coach. He received 30 votes from his peers, unable to get 31 because coaches could not vote for their own team or own players. So Gallant did cast a ballot but obviously not for himself. Since the coaches were ensured all votes would be registered anonymously, we're not able to identify the one coach other than Gallant who got a vote.
- New York Islander centre Matthew Barzal was the easy winner in voting for Best Rookie at the all-star break. Barzal got 24 of 31 votes, compared to four votes for Vancouver forward Brock Boeser and three votes for Boston defenceman Charlie McAvoy.
Here's a complete breakdown of voting in each category:
BEST PLAYER
| Player | Votes |
| --- | --- |
| Nikita Kucherov | 14 |
| Nathan MacKinnon | 14 |
| Patrice Bergeron | 2 |
| Connor McDavid | 1 |
Best Goalie
| Goaltender | Votes |
| --- | --- |
| Andrei Vasilevskiy | 26 |
| Sergei Bobrovsky | 2 |
| Connor Hellebuyck | 2 |
| Carey Price | 1 |
Best Defenceman
| Defenceman | Votes |
| --- | --- |
| Victor Hedman | 17 |
| Drew Doughty | 12 |
| Brent Burns | 1 |
| John Klingberg | 1 |
Best Rookie
| Player | Votes |
| --- | --- |
| Mathew Barzal | 24 |
| Brock Boeser | 4 |
| Charlie McAvoy | 3 |
Best Coach
| Coach | Votes |
| --- | --- |
| Gerard Gallant | 30 |
Eastern Conference Champion
| Team | Votes |
| --- | --- |
| Tampa Bay | 22 |
| Boston | 8 |
| Pittsburgh | 1 |
Western Conference Champion
| Team | Votes |
| --- | --- |
| Nashville | 16 |
| Vegas | 7 |
| Winnipeg | 6 |
| Dallas | 2 |
Stanley Cup Champion
| Team | Votes |
| --- | --- |
| Tampa Bay | 19 |
| Nashville | 5 |
| Boston | 4 |
| Pittsburgh | 1 |
| Vegas | 1 |
| Winnipeg | 1 |