Weir signs on with Tour Edge
Canadian lefty will join the club manufacturer's professional staff, Bob Weeks writes.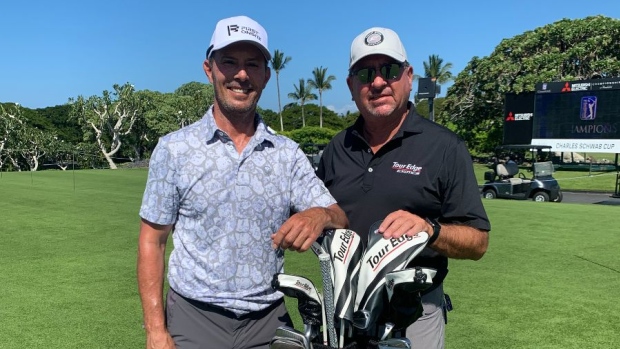 Mike Weir has signed on with Tour Edge and will join the club manufacturer's professional staff.
Weir played an Exotics 721 three-wood for the latter part of the 2021 season on PGA Tour Champions and was pleased with the performance of the first Exotics club in the bag.
Weir will continue to put more Exotics in the bag over the course of a multi-year agreement that has him sporting a Tour Edge logo on his hat and carrying a Tour Edge staff bag in tournament play.
Weir joins Alex Cejka as a new addition to the Tour Edge team which also includes Ken Duke, Bernhard Langer, Tom Lehman, Scott McCarron, Tim Petrovic and Duffy Waldorf.
Both Weir and Cejka will be joining the other six Tour Edge staffers in a new series of commercials that will air starting in March of 2022.
"Mike Weir is a household-name golfer who brings the highest degree of class and professionalism to Tour Edge," said David Glod, the company's founder. "He also brings a new dedication to the left-handed market that we are going to be growing, as well as a big push we are making into the Canadian market. To be able to add our second Masters champion to our staff is a big, big deal."
I'm very excited to start with Tour Edge this week in Hawaii," Weir stated, "and to work with their outstanding tour team on a week-to-week basis on new products. Tour Edge's technology and performance has really impressed me from the day I tested that first three-wood and put it in the bag. I can't wait to see what else they can do for my game with these new products coming down the line."
Weir will start his season this week at the Mitsubishi Electric Championship at Hualalai, Hawaii.