Oilers acquire rights to C Marody from Flyers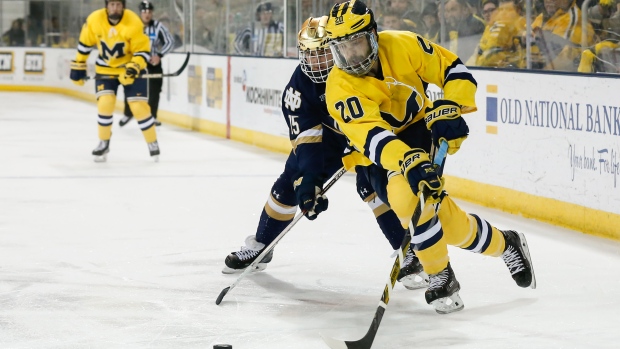 The Edmonton Oilers have acquired the rights to former sixth-round draft pick Cooper Marody from the Philadelphia Flyers in exchange for a third round pick in 2019.
Marody is in his third season at the University of Michigan and has 14 goals and 32 assists in 37 games.
The draft pick the Oilers sent to the Flyers was originally the New Jersey Devils' pick in that round, which the Oilers acquired in the Patrick Maroon trade.