Oilers trade Talbot to Flyers for Stolarz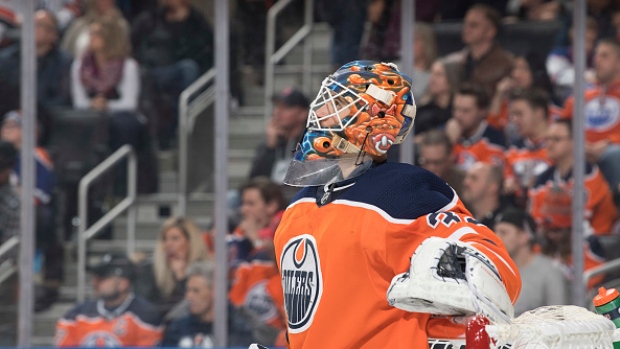 The Edmonton Oilers traded goaltender Cam Talbot to the Philadelphia Flyers on Friday night in exchange for fellow goalie Anthony Stolarz.
Ahead of the trade, Talbot was listed as the sixth player on the latest edition of TSN Hockey's Trade Bait board.
TSN Senior Hockey Reporter Frank Seravalli notes that part of the reasoning behind the Oilers shipping out Talbot was to gain cap relief in order to activate defenceman Andrej Sekera, who is expected to return to the lineup soon after being out of action all season because of his off-season Achilles tear. But the Oilers were also very much attracted to Stolarz, who can possibly become a restricted free agent this off-season rather than an unrestricted one.
TSN Hockey Insider Pierre LeBrun reports that Talbot had a 10-team "yes" list as part of his modified no-trade, which did not include the Flyers. Talbot had to waive his no-trade clause to allow the trade to take place.
If the Oilers play Stolarz for 30 minutes or more in 10 of their final 25 games, then they will avoid the 25-year-old becoming a Group VI UFA this summer.
The 31-year-old Talbot, who had played with the Oilers during the past four seasons, didn't play in the team's 3-1 loss to the Carolina Hurricanes on Friday night. Over his 31 appearances this season, the sixth-year veteran has recorded a win-loss record of 10-15-3 with a 3.36 goals-against average and a .888 save percentage.
Stolarz, a second year pro, has recorded a win-loss record of 4-3-3 this season with a 3.33 goals-against average and a .902 save percentage.