Team Gushue leading the pack for 2018 Tim Hortons Brier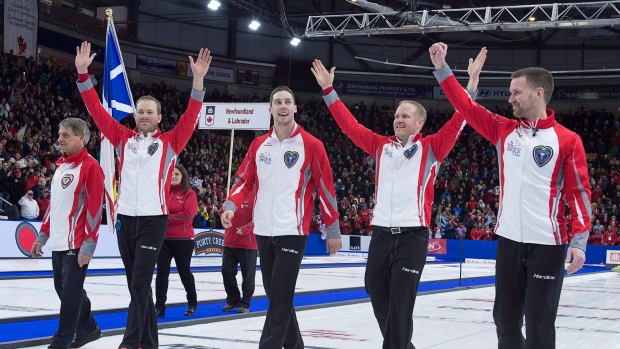 The Winter Olympics may be over, but the curling season is still going strong.
The 2018 Tim Hortons Brier (March 2-11) is just days away from commencing as rinks from across Canada will head to the Brandt Centre in Regina, Sask., to battle for the national men's curling championship.
Just like the recent Scotties Tournament of Hearts, this year's Brier will have a different feel to it. Curling Canada implemented new rules this summer to rid themselves of the very unpopular pre-qualifier.
As a refresher, this is how it breaks down: The 16-team field will be divided into two pools of eight teams. Throughout the week, each team will compete in round-robin play (seven games) within their pool. From there, the top four teams in each pool will advance to the championship pool. In this round, every rink will play four games against teams in the opposing pool. The top four teams make it to the regular page playoff where the Brier champion will be determined.
The 16th and final team in the field will be decided via a wild-card game between Mike McEwen and Jason Gunnlaugson – the top two teams on the Canadian Team Ranking System that didn't qualify for the Brier – on the Friday night (8 p.m. ET, TSN1, TSN4) before the start of the main draw on Saturday (Draw 1, 3 p.m. ET, TSN1, TSN3 and TSN4).
Here's a look at the two pools and each team's seeding.
Pool A
1. Canada – Brad Gushue
4. Wild-Card Winner
5. Alberta – Brendan Bottcher
8. Nova Scotia – Jamie Murphy
9. British Columbia – Sean Geall
12. Yukon – Thomas Scoffin
13. Newfoundland and Labrador – Greg Smith
16. Northwest Territories – Jamie Koe
Pool B
2. Manitoba – Reid Carruthers
3. Northern Ontario – Brad Jacobs
6. Ontario – John Epping
7. Saskatchewan – Steve Laycock
10. Quebec – Mike Fournier
11. New Brunswick – James Grattan
14. Prince Edward Island – Eddie MacKenzie
15. Nunavut – David St. Louis
Brad Gushue and his St. John's rink stole the show at last year's Canadian championship after winning the first Brier of his career in front of delirious hometown fans. Gushue's squad will represent Team Canada in Regina and will be joined by familiar names such as Manitoba's Reid Carruthers, Northern Ontario's Brad Jacobs and Alberta's Brendan Bottcher.
First-timers will include Ontario's John Epping, Quebec's Mike Fournier and Greg Smith of Newfoundland and Labrador.
Steve Laycock and his Saskatchewan crew will have the honour of being the hometown team at this year's Brier.
Let's take a look at the entire field and what to expect in Regina.
Wild-Card Game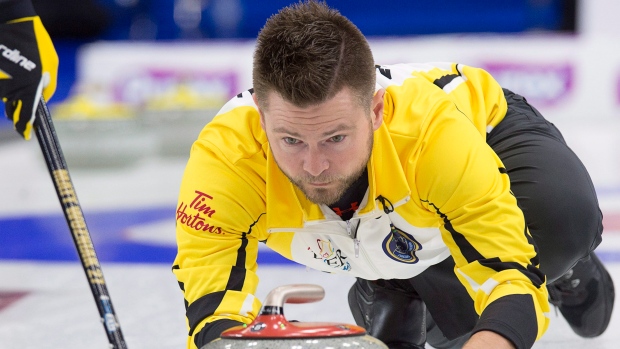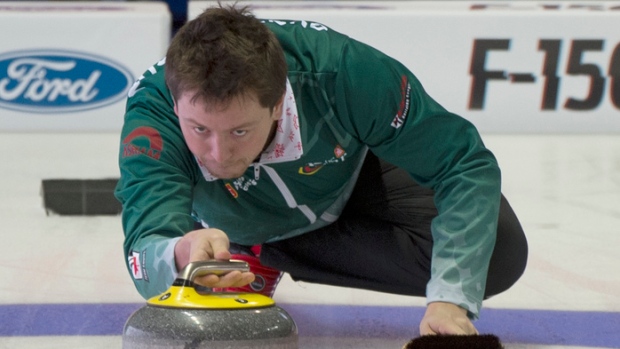 Jason Gunnlaugson (43-23) vs. Mike McEwen (48-21)
Winnipeg's McEwen will look to punch his third straight ticket to the Canadian championship while Gunnlaugson, also from Winnipeg, will be looking for his very first in the inaugural Brier wild-card play-in game.
Remember, Kerri Einarson beat Chelsea Carey at the Scotties wild-card game in January and made it all the way to the final where she lost to Jennifer Jones.
Team McEwen has had an interesting year, to say the least.
After over a decade together, McEwen and company finally qualified for their first major final in December at the Canadian Olympic trials after beating Team Gushue in the semis, a game that was arguably the greatest of McEwen's career. Unfortunately, they lost that final to Calgary's Kevin Koe.
Over a month later at the Manitoba championship, McEwen found himself riddled with a bad case of chickenpox and was forced to spend three nights in hospital as teammates B.J. Neufeld, Matt Wozniak and Denni Neufeld carried on without him as a three-man rink. The trio fought hard all week and qualified for the final against Team Carruthers. McEwen was released just in time to play in the championship game, and pushed Carruthers to the limit, but ultimately lost the sixth provincial final of his career.
Team McEwen will be a top contender in Regina if they win the wild-card game as they've qualified for the playoffs the past two seasons.
Team Gunnlaugson, on the other hand, struggled at provincials, dropping two out of three games. However, thanks to three World Curling Tour wins this season and solid positioning on the Canadian Team Ranking System, Gunnlaugson's squad will have a chance at appearing in their first Canadian championship in the wild-card game.
If you look at career resumes, McEwen should have the advantage in this one, but anything can happen in a single game.
Pool A
Canada (1) – Brad Gushue (St. John's)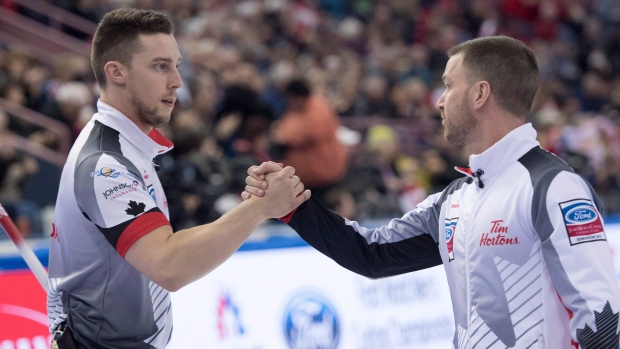 Season Record: 39-11
Skip: Brad Gushue Third: Mark Nichols Second: Brett Gallant Lead: Geoff Walker
Gushue, 37, will play in the 15th Brier of his career, but the first as Team Canada after finally winning the national title in St. John's last year.
The East Coasters have won four of eight events in 2017-18, including two Grand Slams, but are coming off a disappointing performance at the Canadian Open in mid-January.
Team Gushue fell in the Roar of the Rings semis in early December against a McEwen rink that was making everything. The skip, alongside partner Val Sweeting, also lost to John Morris and Kaitlyn Lawes in the final of the mixed doubles Olympic trials a few weeks later.
Final Word: Any curling fan should be aware of what Team Gushue is capable of by now, especially after an incredible 2016-17 campaign. They are the No. 1 ranked team coming into the Regina tournament and should be in the playoffs with a real shot at defending their title by week's end.
Alberta (5) – Brendan Bottcher (Edmonton)
Season Record: 42-18
Skip: Brendan Bottcher Third: Darren Moulding Second: Brad Thiessen Lead: Karrick Martin
Team Bottcher could very well be the most promising up-and-coming rink in men's curling.
Led by their 26-year-old skip, the rink will make their second straight appearance at the Brier after a perfect 5-0 appearance at the Alberta provincials.
They finished with a 3-8 record last year in St. John's and just missed the playoffs at the Canadian Olympic trials in Ottawa in December.
Their two wins on the WCT this season came at the Medicine Hat Charity Classic in October and the Red Deer Classic in November.
Final Word: Count on Team Bottcher reaching the championship pool with a real decent shot at making the playoffs.
Nova Scotia (8) – Jamie Murphy (Halifax)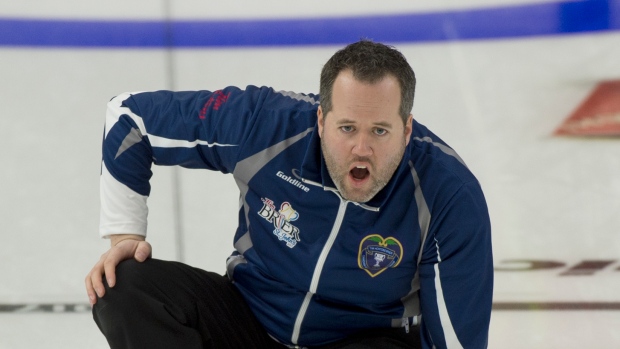 Season Record: 29-17
Skip: Jamie Murphy Third: Paul Flemming Second: Scott Saccary Lead: Philip Crowell
Team Murphy won't have to worry about playing in any pre-qualifiers in their third consecutive appearance at the Canadian championship.
In 2016, the Halifax crew missed out on the main draw after falling to Jamie Koe of the Northwest Territories in the pre-qualifier final. They bounced back last season, going 3-0 in the last installment of the mini tournament before posting a 4-7 record in the main draw.
Final Word: With the expanded field, Team Murphy might be able to work themselves into the championship pool, but will be in tough to accomplish more than that.
British Columbia (9) - Sean Geall (Kelowna)
Season Record: 23-14
Skip: Sean Geall Third: Jeff Richard Second: Andrew Nerpin Lead: David Harper
Geall, 43, upset a short-handed Jim Cotter squad, 9-7, in the B.C. final to punch his third career ticket (second as regular player) to the Brier.
Team Cotter was missing regular third John Morris who was busy winning mixed doubles gold in Pyeongchang with partner Kaitlyn Lawes.
Geall just missed the playoffs in 2009 in Calgary with a 6-5 showing and was an alternate for Andrew Bilesky in 2013.
Final Word: Aside from a couple of losses to Team McEwen and a victory over Team Laycock in November, Geall hasn't played any of the top dogs that will be in Regina. Still, they could be on the bubble for the championship pool as they're ranked fifth out of eight rinks in Pool A.
Yukon (12) - Thomas Scoffin (Whitehorse)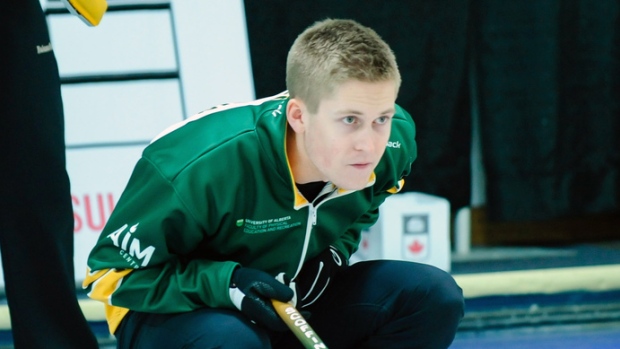 Season Record: 8-8
Skip: Thomas Scoffin Third: Tom Appelman Second: Wade Scoffin Lead: Steve Fecteau
Young gun Thomas Scoffin, 23, will play in his first Brier in Regina after going 6-2 in the Yukon championship.
Aside from territorial playdowns, Team Scoffin has only played in a pair of WCT events this season.
Final Word: Scoffin just doesn't have the reps to compete in Regina, but it should be a good experience to play seven games on the national stage.
Newfoundland and Labrador (13) - Greg Smith (St. John's)
Season Record: 9-4
Skip: Greg Smith Third: Matthew Hunt Second: Andrew Taylor Lead: Ian Withycombe
For the first time since 2006, Newfoundland and Labrador's colours will be worn by someone not named Brad Gushue.
Team Gushue is Team Canada this season, meaning Team Smith of St. John's will get to represent Canada's most easterly province. And it's safe to say they were pretty excited when they official booked their spot.
Final Word: Smith's squad will be thrilled to compete in their first Canadian championship and will have nothing to lose. To make things interesting, they'll have an opportunity to face Team Gushue in their very last round-robin game.
Northwest Territories (16) – Jamie Koe (Yellowknife)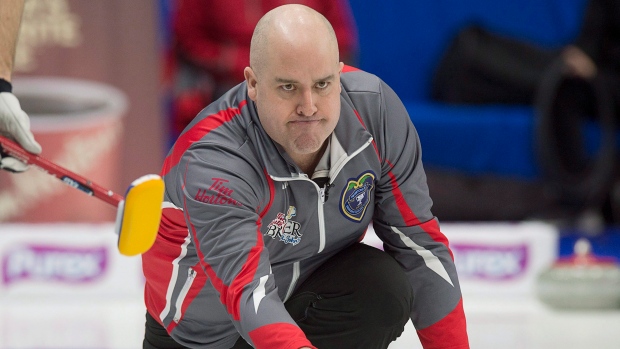 Season Record: 5-3
Skip: Jamie Koe Third: Chris Schille Second: Brad Chorostkowski Lead: Robert Borden
Koe might be ranked 16th out of 16 teams at this year's national championship, but the 40-year-old has a plethora of Brier experience.
Koe has appeared in 12 career Briers, including 10 consecutive tournaments. His best performance came in 2012 when he posted a 7-4 record, good enough for a playoff spot. He lost to his older brother and now Olympian, Kevin, in the page 3 vs. 4 game that year.
Final Word: Team Koe owns a record 4-29 record over the last three years at the Brier, but still could qualify for the championship pool with Pool A being slightly weaker than Pool B.
Pool B
Manitoba (2) – Reid Carruthers (Winnipeg)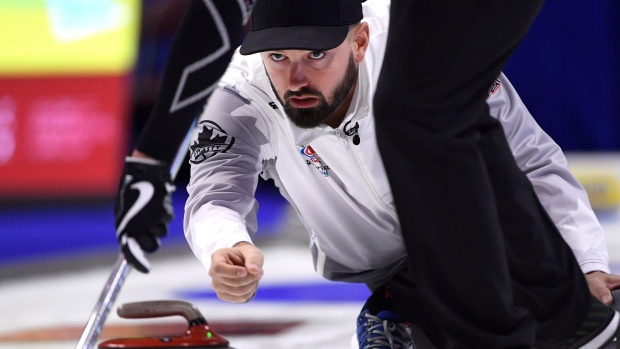 Season Record: 44-26
Skip: Reid Carruthers Third: Braeden Moskowy Second: Derek Samagalski Lead: Colin Hodgson
Carruthers' crew is ranked second going into the Brier thanks to a solid fourth-place positioning on the CTRS.
Team Carruthers is returning to nationals for the first time since 2015 after falling to Winnipeg rival Team McEwen at the past two Manitoba provincials.
Carruthers, 33, has had plenty of success at the Brier as a front-end player for curling legend Jeff Stoughton. In 2011, they won the Brier and world titles together before a second-place finish in 2013 and a third-place showing in 2014.
After that season, Carruthers formed his current team and they posted a 4-7 record at the 2015 Brier in Calgary. Their biggest victories have come at the 2016 Canada Cup and the 2016 Champions Cup.
The foursome from the West St. Paul Curling Club put up a solid effort at the Canadian trials, posting a 4-4 record in Ottawa.
Final Word: Expect Carruthers and Jacobs to be neck-and-neck for top spot in Pool B and the Winnipeggers should be in the mix for one of the four playoff spots.
Northern Ontario (3) – Brad Jacobs (Sault Ste. Marie)
Season Record: 34-18
Skip: Brad Jacobs Third: Ryan Fry Second: E.J. Harnden Lead: Ryan Harnden
Jacobs and the boys from Sault Ste. Marie had an interesting path to this year's Brier.
After struggling at the Roar of the Rings, the 2014 Olympic gold medalists turned their sights to the Northern Ontario playdowns, an event they've won nine times in their career and three consecutively. This year wasn't as smooth as years past, however.
Following a 5-2 round robin, Team Jacobs was forced to win a tiebreaker to make the semis. But, the real hurdle came in the final against a young rink from Sudbury led by Tanner Horgan. After seven ends, Team Jacobs found themselves down 5-2 with the real possibility they might have to play in the wild-card game. The 2013 Brier champs pulled things together, however, scoring two in the eighth and stealing one in the ninth and one in the 10th for a 6-5 victory.
Team Jacobs will bring Horgan, 20, with them to Regina as an alternate.
Final Word: Jacobs and his rink already announced they're sticking together for another Olympic cycle and are due to add a second national title to their resumes. This year's struggles will all be forgotten if they find a way to get to the top of the podium in Saskatchewan.
Ontario (6) – John Epping (Toronto)
Season Record: 41-33
Skip: John Epping Third: Mat Camm Second: Pat Janssen Lead: Tim March
Epping is no longer the best skip to never appear in a Brier after finally beating the legendary Glenn Howard in this year's Ontario Tankard final.
Epping has led one of the better men's rinks in Ontario for the past five years or so but was never able to put it together at provincials, losing in the finals in 2015 and 2016 as well as the semi-final in 2017.
Team Epping's best performance so far in 2017-18 came at the National on the Grand Slam circuit where they lost to Team Chang-Min Kim in the semis. They posted a disappointing 2-6 record at the Olympic trials in December.
Final Word: The 34-year-old skipper and his squad from the Leaside Curling Club should be good for a spot in the championship pool, but will need to play the best curling of their season if they want a chance at the final four.
Saskatchewan (7) – Steve Laycock (Saskatoon)
Season Record: 33-29
Skip: Steve Laycock Third: Matt Dunstone [throws fourth stones] Second: Kirk Muyres Lead: Dallan Muyres
This year's hometown rink will be represented by Team Laycock from Saskatoon.
It will be hard to replicate the same amount of excitement and drama from a year ago in St. John's, but if the fans in Regina can find a way to produce even a bit of that, Laycock and company could make a run in their home province.
Luckily for them, they played their best curling at playdowns, beating former teammate Colton Flash in the final to punch their ticket to the Brier for the first time since 2016.
However, apart from provincials, they've struggled to find success this season, with their best performance coming at the Ed Werenich Golden Wrench Classic in Arizona, losing to Team McEwen in the final. Team Laycock went 2-6 at the Olympic trials.
Laycock calls the game for this rink while 22-year-old and two-time Canadian junior champ Matt Dunstone throws last stones.
Final Word: Team Laycock probably wish they had a few more wins under their belt heading into the Brier, but are still led by a skip who's had success in the past with a bronze medal in 2015. They won't be the favourites to win like Team Gushue was in his home province last year, a fact that could keep the boys from Saskatoon under-the-radar and in contention longer than expected.
Quebec (10) - Mike Fournier (Montreal)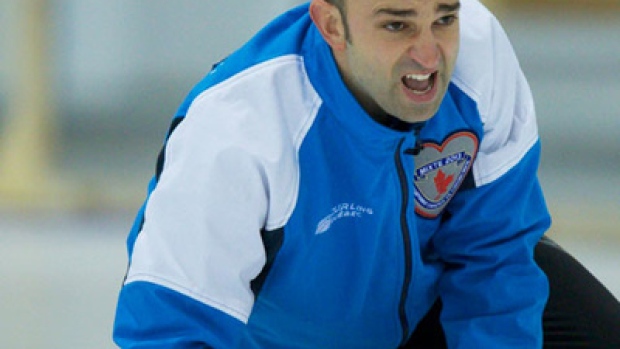 Season Record: 31-21
Skip: Mike Fournier Third: Félix Asselin Second: William Dion Lead: Jean-François Trépanier
Fournier and his team from Montreal are going to the Canadian championship after taking down one of the best curlers to ever come out of Quebec.
Jean-Michel Menard, the 2006 Brier champ and 11-time provincial champ, had his streak of five consecutive Quebec titles come to an end earlier this month when his team fell to Team Fournier.
Team Fournier have not won an event on the WCT this season.
Final Word: For the first time since 2012, Quebec will be represented by someone other than Menard. It will be interesting to see how Fournier and company handle the pressure and intensity of their first Brier.
New Brunswick (11) - James Grattan (Oromocto)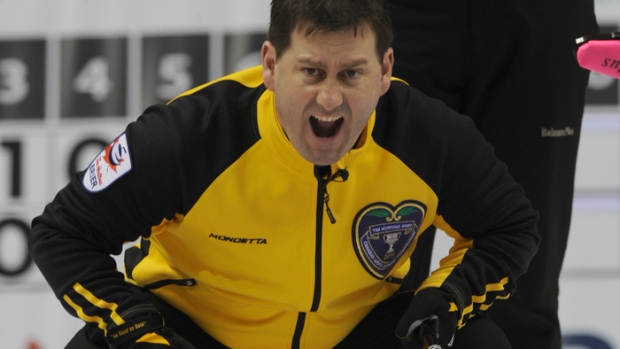 Season Record: 19-11
Skip: James Grattan Third: Chris Jeffrey Second: Andy McCann Lead: Peter Case
James Grattan, 43, will make his return to the national curling stage in Regina.
After a three-year absence from the Canadian championship, the East Coaster was able to beat Terry Odishaw in the New Brunswick Tankard final this year.
Grattan has had some success at the Brier, winning two bronze medals in 1997 and 2002. He finished with a 6-5 record in his last appearance in 2014.
Team Grattan doesn't have a ton of reps this season as they played in only four events prior to provincials.
Final Word: Grattan's performance in 2014 was the last time New Brunswick even sniffed a .500 record at the Brier. Will Grattan be able to do it again at the Brandt Centre?
Prince Edward Island (14) – Eddie MacKenzie (Charlottetown)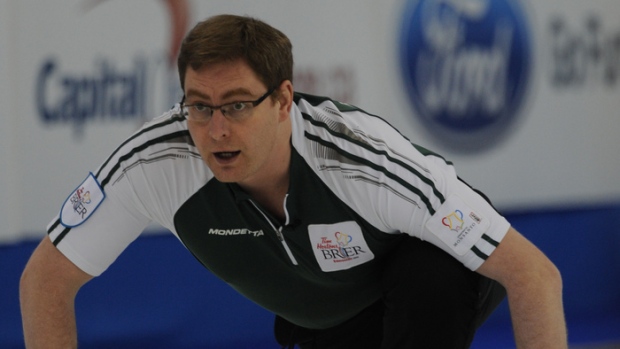 Season Record: 6-1
Skip: Eddie MacKenzie Third: Josh Barry Second: Christopher Gallant Lead: Sean Ledgerwood
For the second straight year, Charlottetown's Eddie MacKenzie will wear P.E.I.'s colours at the Brier. He'll get to play the whole week this time after going 1-2 in the pre-qualifier last year, missing the main draw all together.
Final Word: Team MacKenzie, who've played a very light schedule in 2017-18, will be in tough to keep up with the pack in Regina, and will aim for one or two victories during the round robin.
Nunavut (15) - Dave St. Louis (Iqaluit)
Season Record: NA
Skip: David St. Louis Third: Wade Kingdon Second: Peter Mackey Lead: Jeff Nadeau
A resident of St. Marys, Ont., David St. Louis will skip Nunavut at the Brier as the territory makes its first appearance in the regular draw.
Nunavut has a 0-6 record over the past two years playing the pre-qualifier.
Final Word: Nunavut is unlikely to win a game in Regina, but the experience playing at the highest level of the sport can only benefit them going forward.