Raptors' Siakam named MIP finalist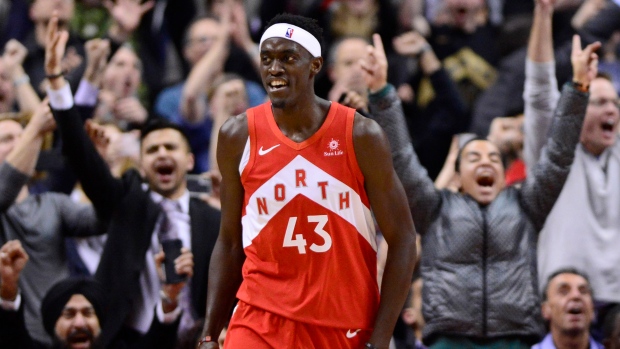 Toronto Raptors power forward Pascal Siakam has been named one of the three finalists for this season's Most Improved Player award, the NBA announced Friday night.
Sacramento Kings point guard De'Aaron Fox and Brooklyn Nets points guard D'Angelo Russell are the two other finalists for the award.
Siakam, 25, improved from posting 7.3 points per game and 4.5 rebounds with the Raptors during the 2017-18 regular season to averaging 16.9 ppg and 6.9 rebounds in 2018-19. The third-year man, who started 79 of the 80 games he played in this past season, was a key member of a Raptors squad that finished with the second-best regular-season record in the entire NBA (58-24).
Fox, 21, went from 11.6 points and 4.4 assists last season, his first in the NBA, to 17.3 ppg and 7.3 assists in 2018-19.
Russell, 23, averaged 21.1 ppg and 7.0 assists this season after posting 15.5 ppg and 5.2 assists in 2017-18. The fourth-year played was named an all-star this past season for the first time in his career, and helped the Nets reach the postseason after a three-year absence.