Uber driver says posting video was 'dumbest decision' of his life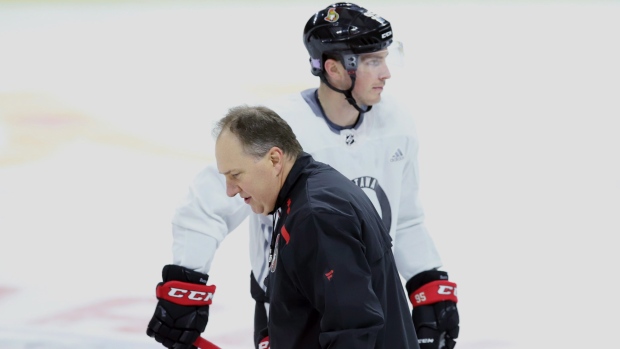 The Uber driver who recorded several Ottawa Senators badmouthing a coach during a road trip in Phoenix and posted the video online told the Ottawa Citizen it was "the dumbest decision" of his life.
"I was not in the right state of mind," said James Sparklin of his decision to post the video, adding that he's been fired from driving after two and a half years. He told the Citizen he was intoxicated when he originally posted the video.
Sparklin said he made the decision to put the camera in his vehicle after an accident a few weeks prior to the incident with the Sens. He said there is nothing inside the vehicle to inform passengers that they're being recorded, adding that Arizona law doesn't require drivers to disclose the existence of a camera and that Uber encourages the use of cameras for drivers.
Sparklin said his intention for posting the video was to show other drivers the behaviour of high-priced athletes.
He said he hadn't been prepared for seven passengers when he agreed to provide the ride, claiming he could be in hot water with his insurance company if he were to get into an accident carrying that many passengers. He said the decision to transport seven high-paid professional athletes "put me at high risk."
"What really upset me the most was, if I were to get in an accident, I don't believe the insurance would cover it. The million-dollar policy would go very fast," he said.
Sparklin said he is worried about the effect of the video on his family and six children.
"I'm worried about my name getting out. My life being ruined and my children," he said.
Sparklin uploaded the video to YouTube and said it had about 100 views before he was contacted to take it down.
The video was posted online by the Ottawa Citizen on Monday night. On Wednesday, the paper rejected a legal notice from the Senators demanding they take down the video. The Senators argue the video violates provincial privacy laws.
The players caught on camera have since apologized for their role in the incident and head coach Guy Boucher said the team has moved on.