Vancouver: Limited offence earns Canucks a B-
The Canucks have revived their playoff chances after a slow start, but as TSN Director of Scouting Craig Button explains, a lack of scoring leaves little room for error.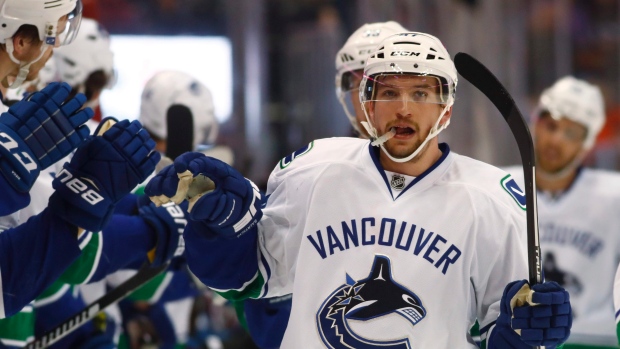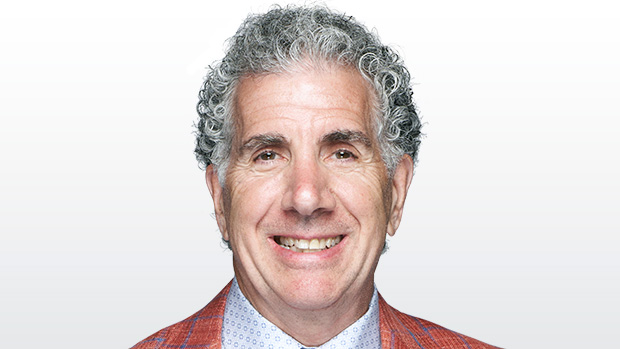 After a nine-game losing streak early in the season, it appeared the Canucks were headed toward the bottom of the league and a shift in focus to scouting the top players for the 2017 draft. They have since found a level of play that has revived their playoff chances. Their limited offence ­– currently bottom five in the league – doesn't leave any room for error. If the goaltending falls off, their challenges will become even more significant. The Canucks need more help on the blueline. The addition of Troy Stecher has helped, but Alex Edler is capable of providing more.

Below are the Canucks' individual player grades.

Three factors were considered in assigning grades: performance, results and expectations, as framed by age, previous performance and cap hit/contract average annual value (AAV). Skaters must have appeared in a minimum of 25 games and goalies, 15, to be graded.

Spotlight Player Grades: Ryan Miller (A) has had a revival. He doesn't get the benefit of a lot of offensive support so his performance under pressure earns him high marks. Bo Horvat (A) is an engine for the Canucks; he can excel in any situation and has an indomitable will. He certainly appears to be the next captain in Vancouver. Sven Baertschi (B+) and Markus Granlund (B), both trade acquisitions from Calgary, have provided scoring in the lineup and proven to be shrewd acquisitions by GM Jim Benning.
Editor's Note: Follow TSN Director of Scouting Craig Button at @CraigJButton and join the discussion on his Interim Report Cards.
Grading System
A Excellent
B Very Good
C Satisfactory
D Poor
Canucks' Grades By Player
| | | | | | | | |
| --- | --- | --- | --- | --- | --- | --- | --- |
| Goalies | Grade | Age | AAV | W | L | OT | Sv% |
| Ryan Miller | A | 37 | $6.0 m | 14 | 12 | 3 | .920 |
| Jacob Markstrom | C | 27 | $1.5 m | 9 | 9 | 3 | .913 |
| Defencemen | Grade | Age | AAV | GP | G | P | +/- |
| Troy Stecher | B | 23 | $925 k | 41 | 2 | 14 | -7 |
| Luca Sbisa | B | 27 | $3.6 m | 50 | 2 | 12 | -7 |
| Chris Tanev | B | 28 | $4.5 m | 26 | 0 | 5 | 6 |
| Nikita Tryamkin | B | 23 | $1.0 m | 40 | 1 | 5 | 2 |
| Ben Hutton | C | 24 | $896 k | 41 | 4 | 11 | -12 |
| Alexander Edler | D | 31 | $5.0 m | 36 | 1 | 9 | -9 |
| Erik Gudbranson | D | 25 | $3.5 m | 30 | 1 | 6 | -14 |
| Alex Biega | Inc. | 29 | $750 k | 18 | 0 | 2 | -1 |
| Philip Larsen | Inc. | 28 | $1.0 m | 18 | 0 | 4 | -9 |
| Forwards | Grade | Age | AAV | GP | G | P | +/- |
| Bo Horvat | A | 22 | $894 k | 50 | 14 | 32 | -2 |
| Sven Baertschi | B+ | 25 | $1.9 m | 47 | 13 | 26 | 3 |
| Alexandre Burrows | B | 36 | $4.5 m | 44 | 7 | 16 | 0 |
| Markus Granlund | B | 24 | $900 k | 50 | 12 | 20 | -14 |
| Brandon Sutter | B | 28 | $4.4 m | 50 | 12 | 24 | -12 |
| Daniel Sedin | B- | 37 | $7.0 m | 50 | 11 | 27 | -8 |
| Henrik Sedin | B- | 37 | $7.0 m | 50 | 11 | 32 | -12 |
| Jack Skille | C+ | 30 | $700 k | 43 | 4 | 7 | -2 |
| Jayson Megna | C | 27 | $600 k | 32 | 3 | 6 | 0 |
| Loui Eriksson | C- | 32 | $6.0 m | 50 | 10 | 21 | -6 |
| Michael Chaput | D | 25 | $600 k | 38 | 1 | 4 | -7 |
| Brendan Gaunce | D | 23 | $863 k | 45 | 0 | 4 | -1 |
| Reid Boucher | Inc. | 24 | $715 k | 1 | 0 | 0 | 0 |
| Derek Dorsett | Inc. | 31 | $2.7 m | 14 | 1 | 4 | -6 |
| Jannik Hansen | Inc. | 31 | $2.5 m | 18 | 5 | 9 | 0 |
| Anton Rodin | Inc. | 27 | $950 k | 3 | 0 | 1 | 1 |