Blackhawks trade D Kempny to Capitals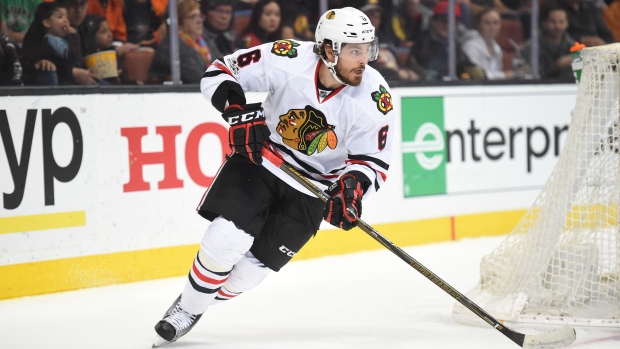 The Chicago Blackhawks have traded defenceman Michal Kempny to the Washington Capitals for a 2018 third-round pick.
The 27-year-old Kempny posted an assist in the Blackhawks' 7-1 win over the Capitals on Saturday night.
He has one goal and seven points in 31 games with Chicago this season. He joined the Blackhawks last season after a strong season with the KHL's Omsk Avangard in 2015-16.
Kempny is averaging 15:19 of ice time per game this season, slightly above the 14:58 mark he posted as a rookie.
A native of Hodonin, Czech Republic, Kempny is a pending unrestricted free agent and carries a $900,000 cap hit this season.
The Blackhawks will receive the higher of Washington's third-round pick or the Toronto Maple Leafs' third-round pick, which the Capitals also currently own.
Prior to joining Omsk, Kempny played five seasons in the Czech Republic league.