Blues sign forward Maroon to 1-year deal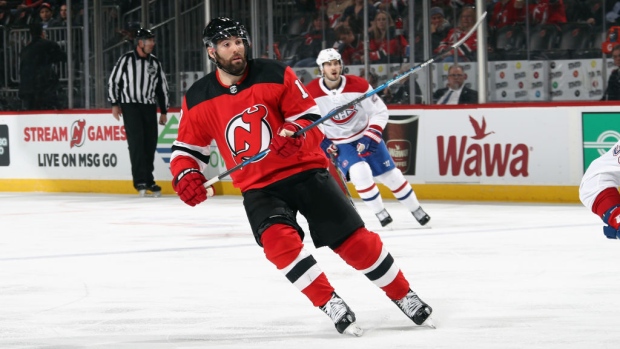 The St. Louis Blues have signed forward Patrick Maroon to a one-year contract worth $1.75 million, the team announced Tuesday.
"We're excited to add Pat Maroon to our group," Blues General Manager Doug Armstrong said in a news release. "Things picked up over the last few days, and last night about 10:30 p.m. I got a call from him and his representative saying they'd like to be part of the St. Louis Blues."
Maroon was acquired from the Edmonton Oilers by the New Jersey Devils at the trade deadline in return for forward J.D. Dudek and third-round pick in the 2019 NHL Entry Draft.
After coming over in the deal, Maroon scored three goals and added 10 assists to give him 17 goals and 26 assists in 74 combined games between the two teams.
"This is a one-year opportunity for him to come back, hopefully play with some really good centermen and get back to that 27-goal performance he had in Edmonton, or close to it," Armstrong added. "We think he can help our team. I talked to some of our players about him, competing against him, and they spoke very highly about how hard he was to play against, how difficult he was to move in those high traffic areas. It's just another player we add to our group that makes us a little better than we were yesterday."
The 30-year-old was drafted in the sixth-round (No. 161 overall) in the 2007 NHL Entry Draft. After struggling through parts of five seasons with the Oilers and Anaheim Ducks, Maroon found his scoring touch two seasons ago when he recorded 27 markers.
He is coming off a three-year, $6 million deal that carried a cap hit of $2 million per season.