Canada names McDavid captain for worlds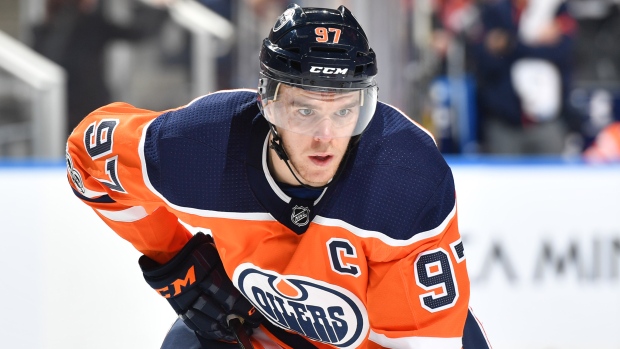 Edmonton Oilers forward Connor McDavid was named Team Canada's captain for the world hockey championship on Monday.
McDavid, 21, is playing at the tournament for the second time in his career, having won gold with the team in 2016.
Buffalo Sabres forward Ryan O'Reilly will serve as an alternate captain for the third straight year, along with St. Louis Blue forward Brayden Schenn, who is taking part in the worlds for the fourth time in his career.
"We have a mix of youth and veterans on our team, and the three players chosen to wear a letter know what it takes to be successful in international competition and that will help us be successful in our ultimate goal," head coach Bill Peters said.
McDavid, who was named captain of the Oilers after his rookie season in 2016, has been practicing on the team's top line with Oilers teammate Ryan Nugent-Hopkin and New York Islanders winger Josh Bailey.
Philadelphia Flyers centre Claude Giroux, who is not attending the worlds, served as Canada's captain last year.
The tournament begins Friday with Canada taking on Team USA in Denmark.