Carcillo joins NHL concussion lawsuit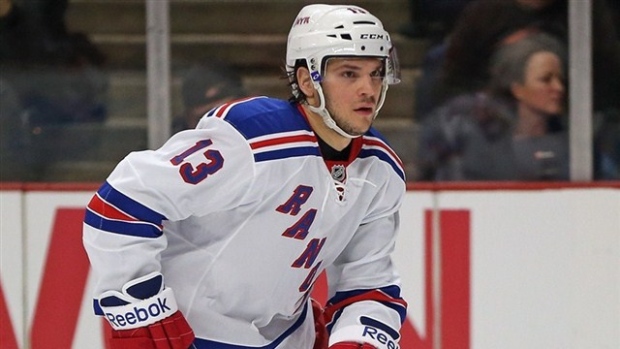 Former NHL player Dan Carcillo says he is joining the landmark concussion lawsuit against the National Hockey League.
"I'm not a bitter guy looking to hurt the NHL," Carcillo told TSN's Rick Westhead. "I'm not out for money.
"I'll donate anything I get to research. I just want to put pressure on the NHL and educate and advocate for guys."
The case against the NHL was first filed in U.S. District Court in Minneapolis more than four years ago and lawyers for the league and a group of disgruntled former players met in court last Friday to argue over whether the litigation should proceed as a class action. If judge Susan Nelson approves the case as a class action – a decision that might not come for months – some 5,000 former NHL players would automatically become plaintiffs, hiking the stakes for the NHL and raising the league's potential financial liability.
"Some of the onus for sure is on players," added Carcillo. "These are our bodies. But everyone is scared to say anything.
"You might not get another NHL contract. So we say 'yes' all the time and act like good little boys."
Carcillo a two-time Stanley Cup champion with the Chicago Blackhawks who also dealt with head injuries over a nine-year NHL career, has been very outspoken about concussions in the game. He reached out to every NHL team and some players earlier this month on Twitter to increase concussion awareness. He also published an emotional article on The Players Tribune in 2015, appealing for better care for players who leave the game following the death of his close friend Steve Montador.
"Concussions can be a dark, dark place," he wrote. "I just recently had one and I fell into a lull and a depression, especially after Monty's passing."
Carcillo, 33, played 429 career NHL games with Chicago, Philadelphia, Los Angeles, the New York Rangers and Phoenix Coyotes before retiring in 2015.