Draft day deal to send Pacioretty to Kings fell through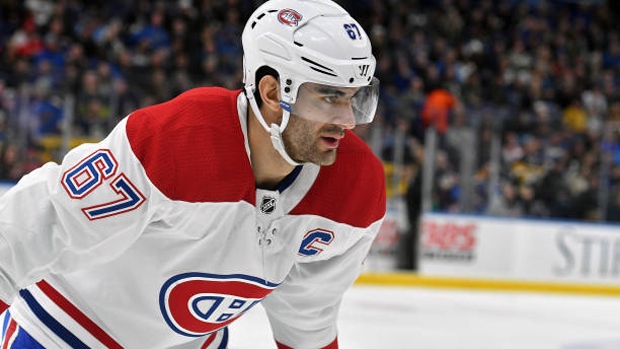 The rumour mill was abuzz with speculation that Montreal Canadiens captain Max Pacioretty would be traded last weekend, but no such move materialized.
TSN Hockey Insider Bob McKenzie shed some light Monday on the whirlwind weekend for Pacioretty, which included the winger switching agents after a near trade to the Los Angeles Kings.
"The belief is that there was a deal in place with the Los Angeles Kings for Max Pacioretty, and that it didn't get done because there wasn't the ability to get a contract extension done," McKenzie told TSN Radio Montreal 690. "And obviously complicating things was that, as I understand it, the contract offer that Pacioretty got went through his agent, Pat Brisson, on Friday and by Saturday morning, Max Pacioretty had changed agents, and had gone to Allan Walsh.
"So anyways, all of that aside, the deal didn't get done but apparently was close and perhaps could still be revived. You never know. I don't think the Los Angeles Kings getting Ilya Kovalchuk in any way, shape or form slows them or prevents them from going after other scoring wingers. And Pacioretty is obviously a guy who's on their radar and they targeted, so much so that they were able to get a deal done with the Montreal Canadiens.
"Now, the problem you run into is that the draft is over now and probably some of the elements that were included in the Pacioretty trade involved picks or things that were happening on that night. So they can't just say, 'Whatever we had on the table before…' Let's assume that you could get a contract done now. I don't think they can retroactively go back and say, 'We'll just revive the deal we had on the table Friday night,' because a lot of the pieces no longer apply, or some of the pieces no longer apply.
"So there's certainly that still hanging out there on the Pacioretty front, and so we'll see where that goes from here."
Pacioretty has one year remaining on his current contract at a $4.5 million cap hit. McKenzie said the winger's future in Montreal remains unclear. He's eligible to sign an extension on July 1, but is coming off a trying year with the team in which he scored just 17 goals.
"Certainly the sense coming from the Canadiens' camp, including Marc Bergevin as soon as the draft was over was, 'Well, fine. If we're not trading him, we're not trading him. If he's a player for us, he's a player for us,'" McKenzie said of what's next for the two sides. "I guess you can never rule out a contract extension with the Canadiens, but I also still think there's a lot of balls in the air for a lot of teams this week and Pacioretty could still be one of those. So I'm not at the point now where I would say, 'Oh well, they couldn't get it done. They're not going to get it done. They can sort out whether they're going to get an extension done.'
"The whole extension thing, I'm not sure how I feel about it. I think in a perfect world Max Pacioretty would – I think Max loves it in Montreal. I think he really does. But it's been such an uneasy relationship in many ways; certainly for the last year, but maybe even a little longer than that.
"So I'm not sure about the dynamic and how eager the Canadiens would be to do it, or how eager Max would be to do it. Although as I said, it's kind of an odd one. You've been trying to trade this guy for the better part of a year – unsuccessfully so far – but the mere fact is you've been going down that road. How do you turn around and say, 'Okay, we weren't able to trade you, so now let's commit to six or seven years together'?
"I don't know. It just seems weird to me. I guess you can't rule it out, but I guess if it was me personally having to stake a few of my hard-earned dollars on a bet I'm not sure I'd bet on that, but I wouldn't rule it out either."
Pacioretty topped the 30-goal mark in each of the previous four seasons before seeing his production dip in the most recent campaign.