Insider Trading: Is the pressure mounting once again in Edmonton?
TSN Hockey Insiders Bob McKenzie, Darren Dreger and Pierre LeBrun join host Gino Reda to discuss the mounting pressure on the Edmonton Oilers and St. Louis Blues, the Columbus Blue Jackets' plans for Artemi Panarin and much more.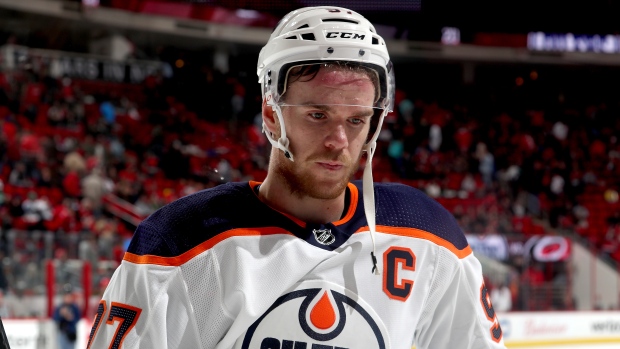 TSN Hockey Insiders Bob McKenzie, Darren Dreger and Pierre LeBrun join host Gino Reda to discuss the mounting pressure on the Edmonton Oilers and St. Louis Blues, the Columbus Blue Jackets' plans for Artemi Panarin and much more.
---
White-hot in Edmonton?
Gino Reda: When last we did this at the end of the last week Darren, you told us the Oilers had a big brass meeting where they looked at their current situation and said, alright let's leave it alone, status quo, since then they've lost two games. What's the feeling now?
Darren Dreger: Well since then there's probably been a few more senior management meetings. What we know is the Oilers are parked in San Jose. They are getting ready to play the San Jose Sharks on Tuesday and the reality of this situation is even though they alleviated some of the pressure with a win over the Montreal Canadiens last week, the back-to-back losses to Calgary and the Vegas Golden Knights have the temperature rising to the level of white hot. Now going into the weekend the belief was that they would stay the course. Peter Chiarelli made a trade then two tough losses after that and again it is white hot in Edmonton. It's not as simple as firing the coach. You have to look around the organization. The goaltending hasn't been consistent enough. Their transition game is sketchy at best. So is it the coach or is it on management? What we know is the next three games in California for Edmonton are significant.
The Panarin Situation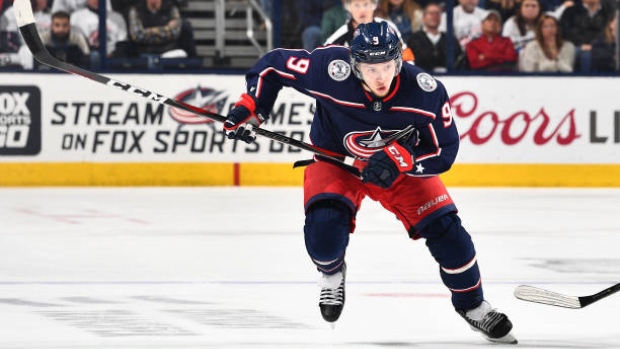 Reda: The Columbus Blue Jackets are in a bit of a tough spot right now, their leading scorer Artemi Panarin and their No. 1 goalie Sergei Bobrovsky are both in the final year of their contracts and both become unrestricted free agents at the end of the season. Any news on either of those two fronts?
Pierre LeBrun: I wouldn't say much has changed with Bobrovsky, but here is what I would say with Artemi Panarin. His agent Dan Milstein is slated to meet with him in person next month during the holiday break to go over where they are with that contract situation. They haven't talked business since early September. We know this off-season, Panarin said he's not ready to sign an extension with Columbus and probably was headed towards the market on July 1st. Now, has that changed? All I can tell you is this - everyone around him feels that he is a happy person. He's scoring, the team is in first place and that is the greatest asset that the Blue Jackets have right now is to keep showing him that this a good place to be. In the meantime, I asked Jarmo Kekäläinen on Monday, what if he's still unsigned at the trade deadline? He brought up the example of Jack Johnson, who last year was a pending UFA, the Blue Jackets examined the trade offers on the table and decided they would keep him for the playoffs. They can do the same thing with Panarin or obviously they can move him. The bottom line is I think they'll make him a contract offer right before the deadline to see if they can convince him to stay.
Early Christmas Shopping?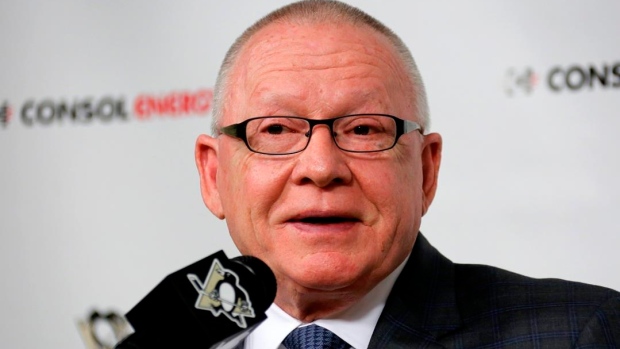 McKenzie: The Columbus Blue Jackets obviously playing wait and see on that front. Pittsburgh Penguins though, general manager Jim Rutherford very much open for business. Last week, of course, he made the one-for-one trade - Carl Hagelin for
Tanner Pearson. I don't think by any longshot that Rutherford feels like that he's finished. He wants to see how his team performs since making the trade, but just about anything and everything is on the table. I think it's very safe to speculate that the list of untouchable players on the Pittsburgh Penguins roster starts and ends with Sidney Crosby and Evgeni Malkin. And that would be about it. So open for business, but those big deals are hard to make. But, open for business nonetheless.
Too Many Defencemen in Montreal?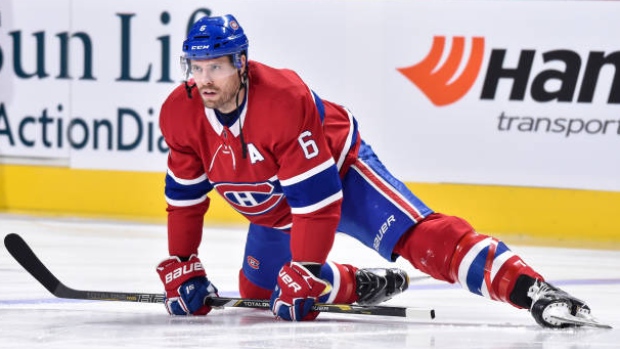 Reda: Good news for the Montreal Canadiens, it looks like Shea Weber is ahead of schedule in his recovery and now is sounds like he is a week to 10 days away. Great news, but then it creates a bit of a logjam on the blue line.
LeBrun: They'll be nine deep on defence once Weber returns. And there's certainly teams that I've talked to around the league that are keeping an eye on that because they feel that Marc Bergevin is going to have to perhaps make a move. The guy teams are looking at - Jordie Benn, who probably was available before the season, he didn't move, but has played well, has played some big minutes. Now we'll see what the Canadiens do. It's one thing to say that they'll be nine deep, but they have to get there. It seems like they lose a body every time they get one back.