Insider Trading: Sens, Jets possible trade partners?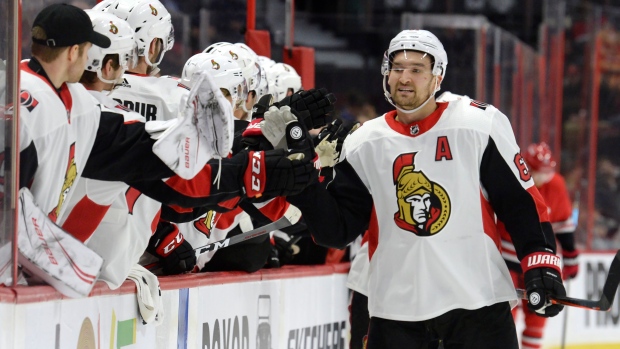 With no certainty as to the future of Matt Duchene and Mark Stone yet, Pierre Dorion and his staff are taking in the Jets game. Could the Sens and Jets be natural trading partners in the event neither Sens UFA re-signs with the club? As well, all the latest on Cam Talbot, Wayne Simmonds, and the situation in Minnesota.
---
Sens' brass at Jets game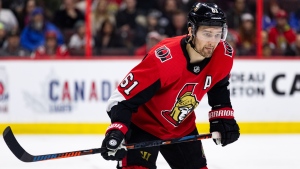 McKenzie: Well James, I would say the beat goes on. And the party line out of Ottawa has been that negotiations are continuing and I think that is accurate in every way shape and form. We did expect that there's going to be a push by the Ottawa Senators this week to try to get Mark Stone and/or Matt Duchene to sign a contract. Now it's too early to say and I know we've said this many times before, but were going to probably need another day, two or three to see if there's any traction from the latest push by the Ottawa Senators but that's where we kind of stand. But I also think it's fair to say that the Ottawa Senators, out of necessity now, have to work both sides of the street. Negotiate over here with those guys, but also look at their trade options and that's why general manager Pierre Dorion, along with his assistants Jim Clark and Peter MacTavish are in Winnipeg tonight for the Jets game and will stay in Winnipeg and continue to scout the Jets and the Manitoba Moose of the American Hockey League, so negotiations over here, trade talks and trade investigation over here.
Wild GM has green light to retool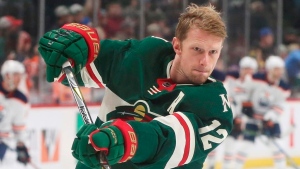 LeBrun: Interesting 24 hours in Minnesota. My colleague Mike Russo of the Athletic revealing that owner Craig Leipold had a sit down meeting with GM Paul Fenton and in which he said do what you got to do to retool this team if that's what you wish to do, despite the fact the Minnesota Wild are in a playoff race. Reminds [me] of St. Louis a year ago that traded Stastny when they were in a playoff spot. So here we go. Core players such as Coyle, Granlund, Zucker, Brodin all potentially in play, either before the deadline or in the off-season. But the guy to really keep an eye on is Eric Staal, of course because he's a pending UFA. He doesn't want to go anywhere, he has a 10-team modified no-trade clause, but it's a good one. It's a 10-team list that we're told is vastly populated with all the obvious contenders and I'm not convinced that he'd want to waive, we'll see.
Oilers in Talbot trade talks with Flyers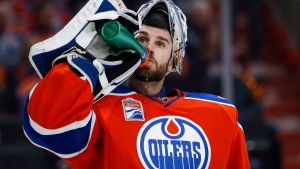 Dreger: Yes, preliminary trade talks between the Philadelphia Flyers and the Edmonton Oilers and I mean preliminary. They're talking about the basics. What's interesting though is Cam Talbot does also have the modified no-trade clause and the Oilers needed permission to talk to the Philadelphia Flyers and my understanding is they were granted the right to talk to the Flyers. Now the expectation is that Edmonton would have to get a goalie back, maybe it's Stolarz, maybe its McKenna, but the sweet deal in all of this, aside from giving Cam Talbot a fresh opportunity, is the cap relief and they need that to make room for Andrej Sekera.
Flames not panicking about goaltending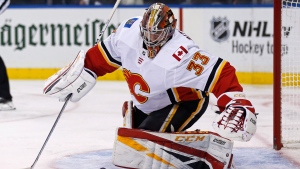 McKenzie: Calgary Flames goaltender David Rittich has not been right on top of his game lately so that's sparked lots of questions about whether the Calgary Flames need to go out before the deadline and make an acquisition. Do they go get a rental like Jimmy Howard from the Detroit Red Wings? Or do they go to the Los Angeles Kings and try to see if Jonathan Quick might be a longer term solution for the Calgary net. What I can tell you is while obviously all options remain on the table and they want to see how Rittich and Mike Smith fare between now and the deadline I think it's fair to say that the management team in Calgary has a lot more faith in their goaltending right now than a lot of fans and media but that's obviously [a] developing story and will stay on it.
No guarantee Simmonds will be dealt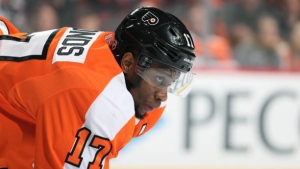 LeBrun: There's a chance he stays put. I think it's a very specific circumstance, which is that the Flyers 10 days from now or two or three points out of a playoff spot and the offers that Chuck Fletcher, the GM of the Flyers, has in front of him are not at the level that he believes are worth trading a popular player and teammate like Wayne Simmonds. I think it's more likely than not still that Wayne Simmonds is dealt to a contender but keep that in mind, that signing him, keeping him as an own rental are also secondary options behind obviously moving him.
Kapanen negotiations to start next week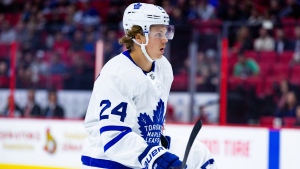 Dreger: It's believed that Kasperi Kapanen's agent and Kyle Dubas of the Toronto Maple Leafs are going to engage in at least exploratory discussion next week. Talk about the possibility of a multi-year extension, what about a bridge deal if the player is even remotely interested in that. Just kind of get that dialogue going. What I know is that teams are curious on the trade front and the Toronto Maple Leafs because of cap implications know that Kasperi Kapanen could be also an offer sheet threat if it gets to that point in the summer.