Lafreniere a cut above the class of 2020
The Rimouski Oceanic left winger tops TSN Director of Scouting Craig Button's early look at the 2020 NHL draft class.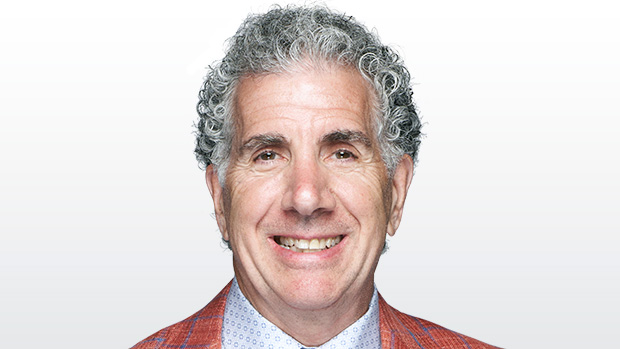 Rimouski Oceanic left winger Alexis Lafreniere has dominated every level of hockey he's played.
A force in the Quebec Junior Hockey League with 42 goals and 80 points in his 60-game rookie season, Lafreniere has followed that up with 12 goals and 34 points in his first 19 games for the Oceanic this season. Add in his stellar play at the IIHF U18 World Championship and Hlinka Gretzky Cup and you have a player who is a level above the rest of the 2020 draft class in our rankings.
All signs point to Lafreniere becoming a special player. The next big stage for him to conquer is the World Juniors.
Sudbury Wolves centre Quinton Byfield sits second in our rankings and he's just starting to scratch the surface of what he could become. Already 6-foot-3 ½ and 213 pounds, the 16-year-old is a great athlete with a ton of raw talent.
Swedish winger Lucas Raymond lands at No. 3. The Frolunda right wing is an elusive and shifty playmaker who has a style of game that reminds me of Maple Leafs star Mitch Marner. He and fellow Swede Alexander Holtz (No. 5) were very impressive as underage players at the Hlinka Gretzky Cup. Holtz, a left wing, reminds me of Nashville's Filip Forsberg ­– a shooter and goal scorer with the ability to drive play.
The Halifax Mooseheads prospect pipeline shows no signs of slowing, with defenceman Justin Barron at No. 4 on our list. The 6-foot-2, 199-pound blueliner is on track to join Filip Zadina, Nico Hischier, Timo Meier, Nikolaj Ehlers and Nathan MacKinnon on the list of recent high first-round NHL picks from the Mooseheads organization.
Two other Canadian defenceman are in the top 10. Jamie Drysdale (No. 6) is a dynamic blueliner for the OHL's Erie Otters. He can skate, move the puck and is comfortable jumping into the play. Ryan O'Rourke (No. 8) is a smooth-skating defender for the Sault Ste. Marie Greyhounds who is calm and under control no matter what situation he's in. Both players certainly fit the mould of the modern NHL defenceman.
Also of note in the Top 10 is USNTDP Juniors defenceman Jake Sanderson, who is the son of longtime NHL winger Geoff Sanderson. The 6-foot, 170-pound blueliner, who grew up playing in Calgary, has made a verbal commitment to the University of North Dakota.
Craig's 20 In '20
| RK | Name | Team | Pos | HT | WT | GP | G | PTS |
| --- | --- | --- | --- | --- | --- | --- | --- | --- |
| 1 | Alexis Lafreniere | Rimouski (QMJHL) | LW | 6'1 | 192 | 19 | 12 | 34 |
| 2 | Quinton Byfield | Sudbury (OHL) | C | 6'3 ½ | 213 | 15 | 7 | 12 |
| 3 | Lucas Raymond | Frölunda (SWE-J20) | RW | 5'10 ½ | 158 | 16 | 9 | 20 |
| 4 | Justin Barron | Halifax (QMJHL) | D | 6'2 ¾ | 199 | 19 | 2 | 11 |
| 5 | Alexander Holtz | Djurgårdens (SWE-J20) | LW | 5'11 ¼ | 187 | 12 | 8 | 13 |
| 6 | Jamie Drysdale | Erie (OHL) | D | 5'10 ¾ | 163 | 14 | 1 | 9 |
| 7 | Luke Tuch | USA NTDP (USHL) | LW/RW | 6'1 | 197 | 6 | 1 | 3 |
| 8 | Ryan O'Rourke | S.S. Marie (OHL) | D | 6'0 | 180 | 16 | 2 | 5 |
| 9 | Jake Sanderson | USA NTDP (USHL) | D | 6'0 ¾ | 170 | 6 | 0 | 1 |
| 10 | Ty Smilanic | USA NTDP (USHL) | C/LW | 6'0 ¾ | 167 | 6 | 3 | 4 |
| 11 | Seth Jarvis | Portland (WHL) | C | 5'8 ¾ | 159 | 14 | 3 | 8 |
| 12 | Jeremie Poirier | Saint John (QMJHL) | D | 5'11 ½ | 189 | 15 | 1 | 2 |
| 13 | Yan Kuznetsov | Sioux Falls (USHL) | D | 6'3 ¼ | 207 | 6 | 0 | 1 |
| 14 | Kaiden Guhle | Prince Albert (WHL) | D | 6'2 | 189 | 15 | 1 | 3 |
| 15 | Tyler Kleven | USA NTDP (USHL) | D | 6'3 ½ | 190 | 4 | 0 | 0 |
| 16 | Noel Gunler | Luleå (SWE-J20) | RW | 6'0 ½ | 170 | 17 | 13 | 27 |
| 17 | Yaroslav Askarov | Morozova (MHL) | G | 6'3 | 163 | 14 | 1.86 | .934 |
| 18 | Cole Perfetti | Saginaw (OHL) | LW | 5'9 ¼ | 163 | 14 | 8 | 12 |
| 19 | Antonio Stranges | London (OHL) | LW | 5'10 | 173 | 16 | 5 | 10 |
| 20 | Jake Neighbours | Edmonton (WHL) | LW/RW | 5'11 ¼ | 200 | 17 | 5 | 14 |