LeBlanc named head of CONCACAF women's football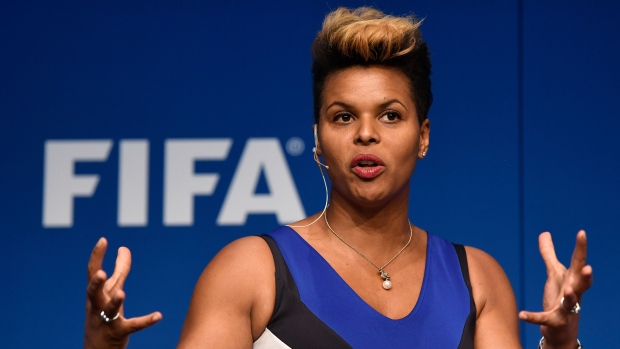 Former Canadian international goalkeeper Karina LeBlanc has been named to the new position of head, women's football for CONCACAF.
The announcement was made at the 33rd CONCACAF Ordinary Congress which was held in Moscow ahead of the 2018 FIFA World Cup which begins on Thursday.
LeBlanc made 110 appearances for Canada during her career that began in 1998.
The 38-year-old participated in three Pan-Am Games, two Olympics and five FIFA World Cups for Canada and was a member of the 2012 bronze medal winning team at the London Games.
LeBlanc will begin her new role for CONCACAF on August 1.