Lemieux tops TSN's ranking of No. 1 picks from modern era of the draft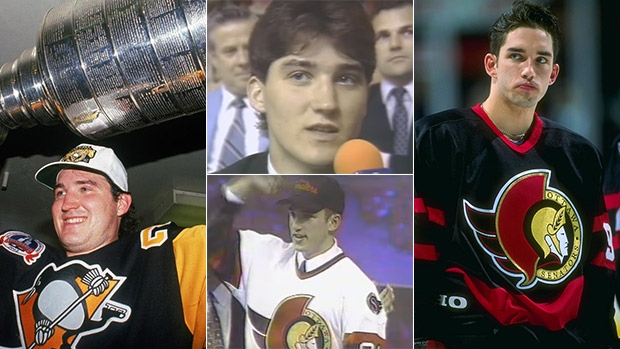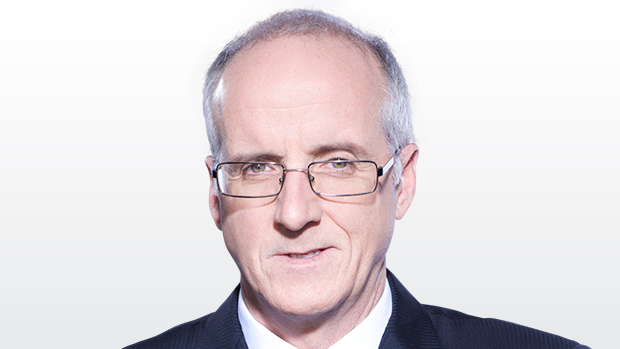 The National Hockey League's modern draft turns 50 this year.

It's a birthday worth celebrating.

To mark the occasion, TSN has evaluated every first-overall draft pick since 1969 and ranked them 1 to 49.
No. 1 picks are unlike any other. They occupy a special place in the imagination and expectation of teams that draft them and fan bases that cheer for them.

That's why ranking first-overall picks is not just a matter of evaluating the best NHLers; rather it is a matter of evaluating the best NHLers with the teams that made them the chosen ones.

Here's the criteria TSN applied:
1. The player's impact on the team that drafted them.
2. The player's performance over the totality of his NHL career
3. The player's achievements relative to those who were drafted No. 2 and 3

Based on this, two stakes have been placed in the ice:

Mario Lemieux, the top pick in 1984, earns the distinction of No. 1.
Alexandre Daigle, the top pick in 1993, earns the dubious distinction of No. 49.
Lemieux gets the nod over fellow Pittsburgh Penguin Sidney Crosby (2005) on the strength of seismic impact and astronomical statistics – even taking into account the NHL's inflationary 1980s and 1990s.

Pittsburgh picked Lemieux to lead the rebuild of a franchise on the verge of collapse.

He went on to win six Art Ross Trophies, three Hart Trophies, two Stanley Cups and two Conn Smythe Trophies. Lemieux's six scoring titles represent more than half of the 10 won by the other 48 top picks combined.

As for Daigle, he is ranked No. 49 not because he had the worst career of any player drafted No. 1. Rather he is slotted last because so much was expected and, in relative terms, so little delivered. That Chris Pronger was selected No. 2 and is now in the Hall of Fame is another important factor.

It's worth noting eight players – not including No. 1 picks in the early stages of their careers – have appeared in fewer games with the team that drafted them than Daigle's 301 and four forwards scored fewer than his 172 points, but none entered the league with the superstar hype that accompanied his arrival.

It is appropriate that Lemieux and Daigle – who finished with 327 career points ­– should occupy polar opposite positions in the ranking because no two players have been so strongly associated with teams tanking to get them.
The Penguins did all they could to finish below New Jersey in 1983-84 and Daigle's potential was so great the Ottawa Senators tanked – or at the very least talked about it – for the opportunity to pick him No. 1. Senators' owner Bruce Firestone was fined $100,000 for "intemperate remarks" and within two years the NHL introduced the lottery.
The NHL draft actually began in 1963, but the first six drafts featured few players with star potential because the vast majority of high-end prospects were scooped up and signed by the six NHL teams through the old sponsorship system.
Until 1969.
That was the last time the Montreal Canadiens could lay claim to the two best French Canadian players – Rejean Houle and Marc Tardif – and the first time all junior-aged players were eligible for the universal draft.

No more than 24 players were picked in any single draft from 1963 through 1968.

Eighty-four were selected in 1969 and first among them was Houle of the Memorial Cup-winning Montreal Jr. Canadiens.

Houle is a good example of the TSN criteria. He was a brilliant junior who never blossomed into a big-time NHL scorer, but he played all 10 of his NHL seasons with the Canadiens and capably filled a supporting role on five Stanley Cup championship teams.

That puts him No. 26 in our books – ahead of the likes of No. 28 Pierre Turgeon, a 500-goal scorer, and No. 32 Owen Nolan, a 400-goal scorer. Between them, Buffalo No. 1 Turgeon and Quebec No. 1 Nolan didn't play as many games (590) for the teams that drafted them as Houle did alone for Montreal (634).

Another example of how criteria No. 1 is the trump card in TSN's methodology is what separates No. 18 Wendel Clark and No. 19 Mats Sundin.

Clark was selected in 1984 and performed as a human flag over nine seasons for the Toronto Maple Leafs until he was traded to Quebec for Mats Sundin in 1994 – the only trade in NHL history that has seen one No. 1 pick traded for another.

And while Sundin would lead the Leafs in scoring 12 times and earn election to the Hockey Hall of Fame, he played only four seasons with the team that drafted him No. 1 overall. Clark's entire career did not measure up to Sundin's but his contribution over the first nine seasons to the team that drafted him No. 1 far outweighed Sundin's to the Nordiques.

Evaluating active players, particularly the last three first-overall picks is a tricky business because they have played so few games, but we are comfortable with Connor McDavid at No. 7, Auston Matthews at No. 23 and Nico Hischier at No. 40. McDavid is the only No. 1 pick to win scoring titles in two of his first three seasons, Matthews has equalled McDavid in even strength goals over his only two seasons and Hischier is money in the (Swiss) bank to grow exponentially.

Finally, we made an executive decision – just like teams picking No. 1 do each year – and evaluated No. 11 Eric Lindros as though he were Philadelphia's 1991 No. 1 pick and No. 40 Bryan Berard as though he were the New York Islanders' 1995 No. 1 – even though they both forced trades, never playing for Quebec and Ottawa, respectively.

That all said, here is your 1 - 49 listing of the NHL's No. 1 picks from the modern era of the draft.

Nos. 1 - 5
| Player | Year | | GP | PTS | | GP | PTS |
| --- | --- | --- | --- | --- | --- | --- | --- |
| 1. Mario Lemieux, C | 1984 | Pit | 915 | 1,723 | Career | 915 | 1,723 |
| 2. Sidney Crosby, C | 2005 | Pit | 864 | 1,116 | Career | 864 | 1,116 |
| 3. Alex Ovechkin, LW | 2004 | Wsh | 1,003 | 1,122 | Career | 1,003 | 1,122 |
| 4. Guy Lafleur, RW | 1971 | Mtl | 961 | 1,246 | Career | 1,126 | 1,353 |
| 5. Denis Potvin, D | 1973 | NYI | 1,060 | 1,052 | Career | 1,060 | 1,052 |

Nos. 6 - 10
| Player | Year | | GP | PTS | | GP | PTS |
| --- | --- | --- | --- | --- | --- | --- | --- |
| 6. Patrick Kane, RW | 2007 | Chi | 822 | 828 | Career | 822 | 828 |
| 7. Connor McDavid, C | 2015 | Edm | 209 | 256 | Career | 209 | 256 |
| 8. Gilbert Perreault, C | 1970 | Buf | 1,191 | 1,326 | Career | 1,191 | 1,326 |
| 9. Mike Modano, C | 1988 | Min | 1,459 | 1,359 | Career | 1,499 | 1,374 |
| 10. Dale Hawerchuk, C | 1981 | Wpg | 713 | 929 | Career | 1,188 | 1,409 |

No.s 11 - 15
| Player | Year | | GP | PTS | | GP | PTS |
| --- | --- | --- | --- | --- | --- | --- | --- |
| 11. Eric Lindros, C | 1991 | Phi | 486 | 659 | Career | 760 | 865 |
| 12. Marc-Andre Fleury, G | 2003 | Pit | 691 | .912 | Career | 738 | .913 |
| 13. Vincent Lecavalier, C | 1998 | Tam | 1,037 | 874 | Career | 1,212 | 949 |
| 14. Steven Stamkos, C | 2008 | Tam | 664 | 668 | Career | 664 | 668 |
| 15. Ilya Kovalchuk, LW | 2001 | Atl | 594 | 615 | Career | 816 | 816 |

Nos. 16 - 20
| Player | Year | | GP | PTS | | GP | PTS |
| --- | --- | --- | --- | --- | --- | --- | --- |
| 16. John Tavares, C | 2009 | NYI | 669 | 621 | Career | 669 | 621 |
| 17. Joe Thornton, C | 1997 | Bos | 532 | 454 | Career | 1,493 | 1,427 |
| 18. Wendel Clark, LW | 1985 | Tor | 463 | 354 | Career | 793 | 564 |
| 19. Mats Sundin, C | 1989 | Que | 294 | 334 | Career | 1,,346 | 1,349 |
| 20. Nathan MacKinnon, C | 2013 | Col | 374 | 303 | Career | 374 | 303 |

Nos. 21 - 25
| Player | Year | | GP | PTS | | GP | PTS |
| --- | --- | --- | --- | --- | --- | --- | --- |
| 21. Rick Nash, LW | 2002 | Clb | 674 | 547 | Career | 1,060 | 805 |
| 22. Taylor Hall, LW | 2010 | Edm | 381 | 328 | Career | 529 | 474 |
| 23. Auston Matthews, C | 2016 | Tor | 144 | 132 | Career | 144 | 132 |
| 24. Bobby Smith, C | 1978 | Min | 386 | 450 | Career | 1,077 | 1,036 |
| 25. Chris Phillips, D | 1996 | Ott | 1,179 | 288 | Career | 1,179 | 288 |

Nos. 26 - 30
| Player | Year | | GP | PTS | | GP | PTS |
| --- | --- | --- | --- | --- | --- | --- | --- |
| 26. Rejean Houle, RW | 1969 | Mtl | 634 | 247 | Career | 634 | 247 |
| 27. Billy Harris, RW | 1972 | NYI | 623 | 443 | Career | 897 | 558 |
| 28. Pierre Turgeon, C | 1987 | Buf | 322 | 323 | Career | 1,294 | 1,327 |
| 29. Roman Hamrlik, D | 1992 | Tam | 377 | 185 | Career | 1,395 | 638 |
| 30. Aaron Ekblad, D | 2014 | Fla | 309 | 134 | Career | 309 | 134 |

Nos. 31 - 35
| Player | Year | | GP | PTS | | GP | PTS |
| --- | --- | --- | --- | --- | --- | --- | --- |
| 31. Mel Bridgman, C | 1975 | Phi | 462 | 324 | Career | 977 | 701 |
| 32. Owen Nolan, RW | 1990 | Que | 268 | 224 | Career | 1,200 | 885 |
| 33. Rob Ramage, D | 1979 | Col | 234 | 132 | Career | 1,044 | 564 |
| 34. Ed Jovanovski, D | 1994 | Fla | 362 | 83 | Career | 1,128 | 500 |
| 35. Rick Green, D | 1976 | Wsh | 377 | 158 | Career | 845 | 263 |

Nos. 36 - 40
| Player | Year | | GP | PTS | | GP | PTS |
| --- | --- | --- | --- | --- | --- | --- | --- |
| 36. Dale McCourt, C | 1977 | Det | 341 | 337 | Career | 532 | 478 |
| 37. Ryan Nugent-Hopkins, C | 2011 | Edm | 457 | 313 | Career | 457 | 313 |
| 38. Gord Kluzak, D | 1982 | Bos | 299 | 123 | Career | 299 | 123 |
| 39. Rick DiPietro, G | 2000 | NYI | 318 | .902 | Career | 318 | .902 |
| 40. Bryan Berard, D | 1995 | NYI | 188 | 109 | Career | 619 | 323 |

Nos. 41 - 45
| Player | Year | | GP | PTS | | GP | PTS |
| --- | --- | --- | --- | --- | --- | --- | --- |
| 41. Nico Hischier, C | 2017 | NJ | 82 | 52 | Career | 82 | 52 |
| 42. Erik Johnson, D | 2006 | StL | 203 | 91 | Career | 637 | 262 |
| 43. Joe Murphy, RW | 1986 | Det | 90 | 32 | Career | 779 | 528 |
| 44. Patrik Stefan, C | 1999 | Atl | 414 | 177 | Career | 455 | 188 |
| 45. Nail Yakupov, RW | 2012 | Edm | 252 | 102 | Career | 350 | 136 |

Nos. 46 - 49
| Player | Year | | GP | PTS | | GP | PTS |
| --- | --- | --- | --- | --- | --- | --- | --- |
| 46. Brian Lawton, LW | 1983 | Min | 303 | 162 | Career | 483 | 266 |
| 47. Greg Joly, D | 1974 | Wsh | 98 | 33 | Career | 365 | 97 |
| 48. Doug Wickenheiser, C | 1980 | Mtl | 202 | 115 | Career | 556 | 276 |
| 49. Alexandre Daigle, C | 1993 | Ott | 301 | 172 | Career | 616 | 327 |