Second intermission ice bath recharges Marleau for third
It takes Leafs forward Patrick Marleau just 11 minutes to undress, jump in the cold tub, get into his gear again and be ready to head back onto the ice. It's a routine he's timed to the minute because he's done it in the second intermission in every game for the last eight years, Mark Masters writes.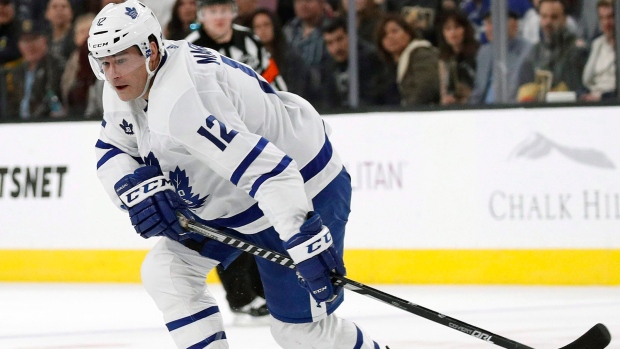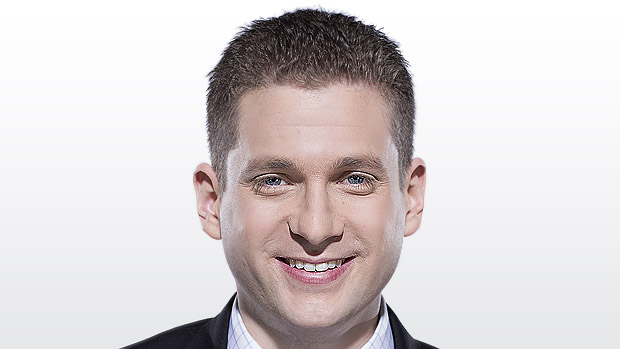 TSN Toronto reporter Mark Masters checks in daily with news and notes from Maple Leafs practices and game-day skates. The Leafs practised at the MasterCard Centre on Wednesday.
Eleven minutes.
That's how long Patrick Marleau says it takes him to undress, jump in the cold tub, get dressed again and be ready to head back to the ice. He has this routine​ timed to the minute because he's done it in the second intermission in every game for the last eight years.
In San Jose, his old Sharks teammates had grown accustomed to the rather unusual ritual. In Toronto, Marleau's new Maple Leafs teammates weren't sure what to make of the splashy entrance this season.
"I was shocked," said linemate Nazem Kadri with a grin. "It seems like it takes a lot of work for me to get undressed and dressed. I wonder how many times he's done that in his career. It certainly shows his professionalism. He's ready to do whatever it takes to be at his best."
Marleau, 38, hasn't missed a game since the 2008-09 season. Overall, he's suited up in 704 straight NHL regular-season contests, which stands as the league's second longest active Iron Man streak behind only Florida's Keith Yandle (712). So, it's hard to question his process and yet ...
"I thought he was nuts," admitted defenceman Morgan Rielly, "but he's been around enough to know what works for him. It's just an example of what a pro he is."
So, how did this all start?
Marleau noticed when he first broke into the NHL during the 1997-98 season that some players would take a shower between periods.
"I thought, 'Those guys are crazy,' " Marleau said.
But it got the Saskatchewan native thinking and eventually he decided there might be a method to the madness.
"Now, here I am jumping in the cold tub," he said with a chuckle. "It just refreshes me. I feel like I'm going out for the first period after I do it. It's a good feeling when you get back out there for the third and you feel fresh."
Marleau has become friendly with some of the younger Leafs this season, including Mitch Marner, who decided to try out the cold-tub routine a couple times.
"Then I kind of stopped," Marner said with a sheepish grin. "I decided I was too lazy for that, taking off my gear and all that stuff."
Devoting so much time to changing during the 17-minute intermission is the main reason why many don't view the cold tub as a good in-game option. But Marleau is extremely efficient. He is usually the first one off the ice, hustling to the room after the buzzer sounds. And he has told television broadcasters that he won't do interviews during the second intermission.
"It's crazy," said Kadri. "It's like before I even get my shoulder pads off, he's geared down completely and on his way into the spa. I guess when you're getting up to that age, you're just looking for whatever to stay fresh."
"Usually when the last guy gets in the locker room, he's already out of the room and showering," noted Marner.
"He's quick," added Rielly. "He's got it all timed out."
The numbers suggest Marleau's routine may be having the desired impact. Half of his 26 goals this season have been scored in the third period or overtime. In his career, 40 per cent of his 534 goals have come after the second intermission.
As for the 20-year-old Marner, he said he has his own way of getting jacked up for the third. He guzzles a can of the energy drink Red Bull every second intermission.
Is Marleau disappointed that his younger teammate hasn't stuck with the cold tub?
"No, no," Marleau said laughing. "I think everybody has to find their own routine and I've tried a bunch of different things over the years and some of it stuck, some of it didn't. I give him credit for at least trying it and now he knows what it feels like. So, maybe there'll be a game where he feels he needs to do it and he'll do it and feel good."
Dermott set for return Saturday
Travis Dermott practised with his teammates for the first time since blocking a shot off his right foot and leaving Saturday's game against the Winnipeg Jets in a great deal of pain. But the defenceman only stayed out for about 15 minutes of the session and wasn't in his regular spot in the line rushes.
"I think he's fine," said head coach Mike Babcock. "He's going to skate with our guys again tomorrow (Thursday) in Jersey and then I think he'll probably play in that last game in Montreal."
Babcock: Leafs 'most rested team in hockey'
The Leafs took Sunday and Tuesday off this week and will likely also stay off the ice on Friday and this coming Sunday as well before ramping back up for the playoffs.
"We got to be the most rested team in hockey," Babcock quipped after running a 50-minute practice. "We're going to have four of eight days off and freshen up that way and then we'll still have time to practice and prepare. We'll play a real hungry Devils team that played well last night so that's a real good opportunity for us to continue to evolve our game and we'll continue to plug away."
The Lightning have played or will play a total of four games in the final eight days of the season while the Bruins have five games during the same timeframe. The Leafs have just three games in that stretch.
Leafs need Andersen back on track
After backing up Curtis McElhinney on Monday, Frederik Andersen will start the final two games of the season. He's looking to get back on track after posting an .884 save percentage in 10 games during the month of March.
"We gave him a rest here, [now] we need to get him in a groove like he was early in the year," Babcock said. "If you're hoping to have a long playoff run, your goalie has got to be outstanding and make big saves for you at key moments. So we need that from him."
Kristen Shilton has more on Andersen's outlook.
Lines at Wednesday's practice:
Forwards
Hyman-Matthews-Nylander
Marleau-Kadri-Marner
van Riemsdyk-Bozak-Brown
Komarov-Plekanec-Kapanen
Johnsson, Leivo
Defencemen
Rielly-Hainsey
Gardiner-Zaitsev
Carrick-Polak
Martin-Moore
Goaltenders
Andersen
McElhinney