Matthews lifts Leafs to 2-1 series lead over Bruins
Auston Matthews scored his first goal of the series and added an assist and Toronto held the Boston Bruins' big line of Patrice Bergeron, Brad Marchand and David Pastrnak off the scoresheet en route to a 3-2 victory and a 2-1 series lead on Monday night, Kristen Shilton writes.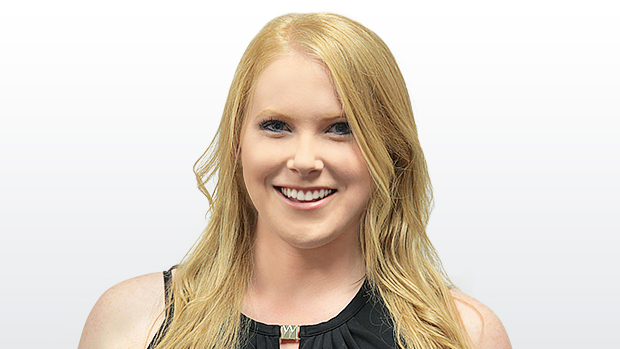 TORONTO – Auston Matthews knew the pressure was mounting.
It was there even before Nazem Kadri was suspended on Monday for the remainder of the Maple Leafs' first-round NHL playoff series against Boston, tossed out for cross-checking Jake DeBrusk in the head in Saturday's Game 2. Matthews had zero points in the series ahead of Monday's Game 3, and had accumulated only two points total in his last nine postseason outings (all against the Bruins).
Now Kadri was unavailable, too, and the Leafs needed Matthews to be a star. Right on cue, the 21-year-old delivered a two-point night to help lead Toronto past Boston 3-2 in Game 3 to give them a 2-1 lead in their best-of-seven Eastern Conference series.
"He's a proud guy, wants to be good every night, loves to score, wants to score, so that probably relieves a lot of pressure of him," said Leafs coach Mike Babcock of Matthews' performance. "I thought he was real good tonight, I thought he had real good legs, skated good, was real good defensively and stayed patient. Didn't turn the puck over, looked after it, and then was rewarded."
In addition to tallying his goal and assist on the night, Matthews sent four shots on net and recorded 59 per cent possession in 19:34 time on ice.
Matthews wasn't the only top player who cranked it up for the Leafs, either. His linemate Andreas Johnsson contributed a power play goal and an assist in the victory as well, while Mitch Marner awed with a pair of jaw-dropping shot blocks in the final minute to preserve Toronto's one-goal advantage.
In between, Toronto held the Bruins' big line of Patrice Bergeron, Brad Marchand and David Pastrnak off the scoresheet entirely. By striking the right balance of physicality and speed, the Leafs unearthed a winning formula to hold the Bruins just enough at bay.
"I feel like we played much harder, we forced it hard and were heavier on the puck," Johnsson said of his line. "We didn't lose it too much so we didn't have to backcheck a lot. It was more controlled play and so we didn't have to waste a lot of energy in our zone."
Matthews in particular was buzzing with greater efficiency than he'd shown so far in the series, making quick transitions with the puck and working the cycle better to limit momentum-killing one-and-done rushes that plagued Toronto in Game 2.
It was Trevor Moore who got the ball rolling for the Leafs up front, scoring the team's first opening goal of the series and his first-ever NHL playoff goal early in the second period. The euphoria of their 1-0 lead lasted less than a minute for the Leafs though, before sloppy defensive zone play caught up to them and David Krejci tallied an equalizer.
That was Matthews' moment to strike. Seconds into Toronto's second power play of the game, Matthews swiftly potted a pass from Johnsson past Tuukka Rask, the weight of countless expectations erupting off him in time with the crowd suddenly chanting his name.
"Just [felt] excitement," Matthews said of the 2-1 marker. "It's nice to get one; it's just another level when you score in the playoffs, especially at home. I've said this before, it's like an earthquake under you. The atmosphere tonight was unbelievable."
It was only in response to Kadri's absence that Johnsson had been moved onto the Leafs' top power play unit at all, and once Matthews' mojo was flowing, he wasted no time returning the favour to his winger. On Toronto's next power play, Matthews pokechecked a puck out to John Tavares, who got it to Johnsson for the Leafs' second man advantage goal of the night. They finished the game 2-for-3 in that category.
The score was Johnsson's first of the postseason as well and, like Matthews, he'd been without a point in the series prior to Monday's game. In finally finding the back of the net, both players found some much-needed relief going forward.
"That was a beautiful goal [he scored] and a beautiful pass that he gave me," assessed Matthews. "You get a couple goals like that under your belt and it gives you confidence, you get going. Hopefully it's just a domino effect and we continue to produce and make plays."
"[Johnsson] hadn't been as good here lately, so it was good to see all the details in his game tonight," added Babcock. "He's quick, he's smart, he can be real hard and tonight he had good details in his game. He was rewarded for that. "
Boston's power play responded to Toronto's scores, too, and Charlie Coyle used the man advantage to bring the Bruins within one late in the second period. It was on the Leafs to hold the fort from there, and they did – barely. Boston put all its muscle into a final push in the third frame, and that's when Marner fearlessly stepped in front of two slap shots, refusing to cede an inch of ice.
"It doesn't matter who you are, when you see a guy like [Marner] sacrifice their body, it just motivates everyone on the bench," Matthews said.
And Babcock can only hope the feeling will linger among his group well beyond the immediate afterglow of Game 3.
"That's what you have to do to win," Babcock said. "Ideally those are contagious – when you see your teammates do it, you're more likely to do it yourself. That's laying it on the line when you need to."
Now that the Leafs have figured out what has to be done, they're tasked with continuing to execute the same way. Game 1 was a dominating 4-1 victory by Toronto, in the same vein as Monday's contest, while in Game 2 the Leafs looked sorely outmatched in a 4-1 loss. In both their positive outcomes to date though, the Leafs have held a lead going into the third period, and that's an encouraging sign for Babcock that his team is maturing, at just the right time.
"You've just got to learn to play with a lead and you've got to learn to play in the offensive zone with the lead and just keep playing," he said. "It's easy to say, you tend to get cautious – you don't want to get cautious – you tend to get cautious and back up too much. You don't win like that. It's just part of the growing up process."
TAKEAWAYS
Beginner's luck
At this time last year, Moore was playing on the fourth line of the AHL's Toronto Marlies as they worked towards winning the franchise's first-ever Calder Cup championship. The California native has rapidly climbed the organization's ranks since then, establishing himself as a regular on the fourth line, dressing in his first NHL playoff series and, on Monday, scoring his first NHL playoff goal.
The goal was borne out of Moore's tenacity around the net, hounding a loose puck behind the Bruins' defence and potting it underneath Rask on a second-chance opportunity.
With Kadri out of the mix for Toronto, Tyler Ennis subbed back onto the Leafs' fourth line with Frederik Gauthier and Moore, reuniting what has been a solid trio all season long.
That unit picked up where it left off in the regular season, playing heavy in the offensive zone, cycling the puck well and challenging the Bruins with some good chances. The chemistry that has developed amongst the three forwards made all the difference to their success, each one inherently executing his role whether in breaking out from the defensive zone or finding one another around the net.
The majority of fourth line shifts start on the fly, but Gauthier's group consistently found a way to have an impact most times they took the ice. They finished with 58 per cent possession.
Andersen ups the ante
Frederik Andersen has been the most reliable Leaf through the postseason to date, and as intensity continues to ratchet upwards, Andersen only seems to get calmer.
The Leafs' starter came up with some difficult saves midway through the goalless first period, fighting through traffic in front of the net and halting good chances by Charlie McAvoy and Pastrnak.
Andersen effectively controlled his rebounds to the outside early in the game, robbing the Bruins of crucial second chance opportunities. When Toronto's defensive game deteriorated in the back half of the opening frame, Andersen had the answers with a 15-save showing to close the door on Boston through 20 minutes.
The second period was a more eventful affair, the game opening up at both ends of the sheet. Andersen had done a good job to that point not giving up multiple successive chances to the Bruins, but he couldn't corral a third rebound off one play that Krejci buried behind him less than a minute after Toronto had taken a lead. And when Coyle scored on the power play, Andersen managed to make the initial save but couldn't recover his positioning in time to thwart the next shot.
When push came to shove in the third, Andersen shone for the Leafs once again. The save he made late in the frame, sprawling out to halt Krejci first with the shaft and then the nub of his stick, unquestionably saved a goal against for Toronto. In all three games of the series thus far, Andersen has been a stud between the pipes, adding to that success in his 34-save showing on Monday.
Nylander's new role
At least for now, William Nylander has taken over Kadri's vacated spot as the Leafs' third-line centre, and his first outing there showed some promise.
For whatever reason, the increased responsibility at the centre position seems to settle Nylander, and while he doesn't always generate the same chances offensively, he plays harder defensively. On one sequence in the second period, Nylander blocked a shot, won a puck battle along the boards and transitioned the Leafs back to offence. It's the kind of competitiveness Babcock called on Nylander for when he made the decision Monday morning to slot him in at centre over the veteran Patrick Marleau, showing Nylander a measure of trust that he could succeed there.
Marleau did share faceoff duties with Nylander (he finished at 71 per cent in the dot while Nylander peaked at 67 per cent), and would end up in the middle at times as well. But the system seemed to suit both players fine, and they had a fine if unremarkable night. As a line, Nylander's group recorded the lowest possession among Leafs at 38 per cent, but they finished even, with a combined three shots on net.
Next up
Toronto hosts Boston for Game 4 on Wednesday.