NHL apologizes to VGK for officiating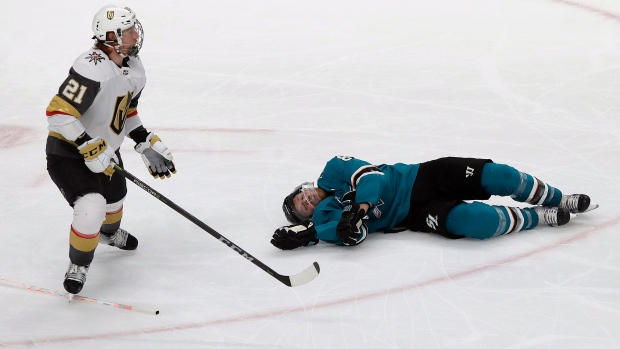 Vegas Golden Knights general manager George McPhee says the NHL reached out to him and apologized for the officiating in Game 7 against the San Jose Sharks.
Cody Eakin was given a five-minute major penalty in the third period of Game 7 for cross-checking Joe Pavelski, who slammed his head off the ice, bled and was helped off the ice by his teammates. Pavelski is unlikely to play in Game 1 of the Sharks' second round series against the Colorado Avalanche. On the power play, the Sharks scored four goals after being down 3-0 to Vegas.
"There will be no pity parties," McPhee said. "Stuff happens in games. We're going to take the rearview mirror out and put a real good team on the ice next year. We're not going to carry around a big suitcase full of yesterdays."
The two referees who called the game, Eric Furlatt and Dan O'Halloran, are not scheduled to work Round 2 of the Stanley Cup playoffs.