Nurse excited about new-look Raptors after first meeting with Leonard
Nick Nurse sat down with Kawhi Leonard for the first time last weekend and, like the rest of us, he had no idea what to expect from the newly acquired and enigmatic Raptors forward, TSN's Raptors reporter Josh Lewenberg writes.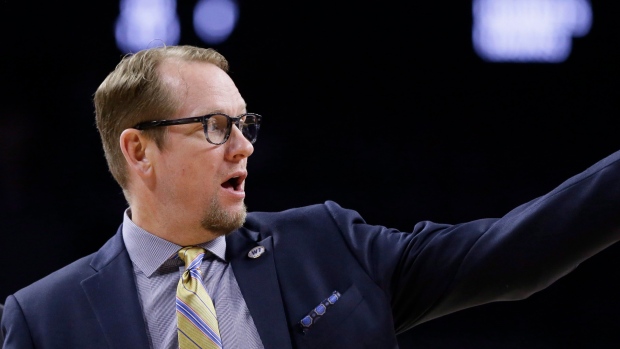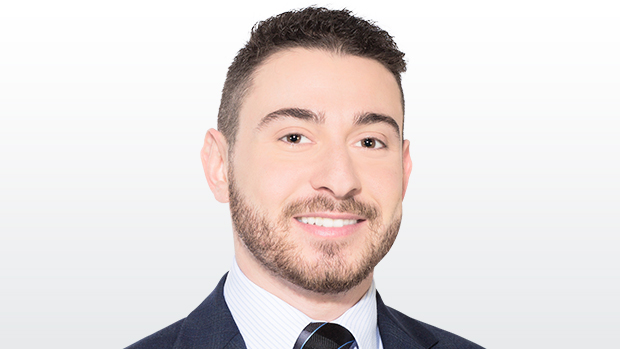 LAS VEGAS – Nick Nurse sat down with Kawhi Leonard for the first time last weekend and, like the rest of us, he had no idea what to expect from the newly acquired and enigmatic Raptors forward.
Leonard was in Toronto for a couple days to take his physical and meet team brass following last week's blockbuster trade that sent him and Danny Green to the Raptors in exchange for DeMar DeRozan, Jakob Poeltl and a first-round pick. Nurse flew in from Miami, where he was spending time with Serge Ibaka.
They had never met before, never spoken, all Nurse knew was the reputation: Leonard is a tough nut to crack. So, the Raptors' new head coach planned on doing most of the talking when he finally got Leonard alone, he even had a speech lined up.
He was going to tell Leonard all about his coaching background, his vision for the team, and the new offence he helped Toronto design and install last year. After the month-long interview process that ultimately got him promoted to the main chair earlier this summer, he has that sales pitch memorized by now.
As it turned out, he didn't need the monologue.
"I sat down first and said, 'Do you have any questions?' and he started firing them [at me]," Nurse told TSN and The Toronto Star in a wide-ranging interview from Las Vegas on Friday. "It led us to a really easy going [meeting]. It was not what I was expecting. He's very smart, very intelligent, and very engaging. It was really enjoyable."
All in all the conversation lasted 45 minutes, and could have gone on longer if Leonard wasn't whisked away to the next stop on his tour of the Raptors practice facility, formerly known as BioSteel Centre.
"He lit up like a Christmas tree," Nurse said. "He was prepared, he had a list of questions. Then when I got up he started asking me about the offence, and I told him how we built it and the things that we do, the shot spectrum, and showing him the spacing. He got out of his chair and got up at the board with me, and they had to drag us out of there in the end because they had to go do something else, but it was great."
Leonard asked his new coach how they plan on using him, where and how they want to get him the ball, among a series of other detailed questions about the coming season. Nurse couldn't help but get excited about the possibilities.
Much of the talk since Nurse was hired to replace Dwane Casey just over a month ago has been about doing things differently. The Raptors want to think outside of the box, which is all well and good, but in this league even the best innovators are only as good as the pieces they have to innovate with.
Mike D'Antoni's Phoenix Suns weren't great because they pushed the tempo, not entirely anyway. They were trendsetters because they had Steve Nash and a roster designed specifically to fit that system and challenge conventional NBA wisdom. His Houston Rockets aren't great because they shoot a lot of threes. They're changing the game because of James Harden and the players around him.
Now Nurse has Leonard to work with – a player, if healthy and motivated (both big ifs), that's so talented and versatile he can change the way the Raptors play, and maybe even force other teams to try and emulate.
Not much will change on the offensive end, Nurse says. The system they ran last year is roughly how he wants them to play this season, with a few tweaks here and there. Where the trade should really pay dividends is on the defensive end.
Between them, Leonard and Green have been named NBA All-Defence five times, four of those selections belonging to Leonard, a two-time Defensive Player of the Year winner and arguably one of the best perimeter stoppers in the history of the league.
While DeRozan was a two that primarily guarded twos, and maybe threes – often not as well as the team needed and wanted him to – and Poeltl was a five who could pretty much only guard fives, Leonard and Green can both play and guard at least three positions.
"We'll have a much different thought process [defensively]," Nurse said. "We will be a little bit more aggressive. We're going to really make a focus on trying to create more turnovers. I think we got more wings, more athleticism. I mean, listen, both [Leonard] and [Green] guard the (expletive) out of people. They guard the (expletive) out of people. So automatically you're thinking, okay, how does this change the way we're going to play to use those guys?"
The lineup combinations Nurse has to work with seem endless, with only centre Jonas Valanciunas locked into a specific position. As the roster stands now, Ibaka projects to be their backup five. Regardless of whether he continues to start at power forward or if Nurse opts to bring him off the bench, an option he's open to, Ibaka will see more time as the lone big on the floor this season. Leonard and OG Anunoby can both shift over to the four, and Pascal Siakam should also see increased minutes, potentially at three different positions.
Nurse has spent the last few weeks traveling around to meet with all of his players face-to-face, also working to piece together a rotation. Of course, some of that changed when he got a call from general manager Bobby Webster last Tuesday, letting him know that they were close to pulling the trigger on the roster-altering deal that landed them Leonard.
He's adapting on the fly, but it's a good problem to have, and one of the reasons why the Raptors hired Nurse to be their new head coach in the first place. During the interview process, team president Masai Ujiri asked Nurse how he would feel if they made a major move, or multiple major moves, before the start of the regular season. Nurse reminded them, that was his life for many years as a coach in the G League, formerly the D-League, where there is constant roster changeover with players getting called up and sent down on assignment.
Even after an encouraging initial meeting, Nurse isn't quite sure what he's inheriting in Leonard. While Leonard passed his physical, Nurse hasn't seen him on a basketball court since the rest of us have. Then there's the question of how long Leonard will be a Raptor for, being that he's entering the final year of his contract.
Nurse knows there's a cloud of uncertainty hanging over Leonard and the rest of his team going into the new season. Team chemistry has been shaken up after the trade of DeRozan, a long-time and beloved fixture in the locker room. Leonard, despite all his talent, is not known as a vocal leader and Kyle Lowry hasn't exactly come around to the new-look Raptors, refusing to answer questions about the team or the trade following the USA Basketball minicamp on Friday. Nurse is conscious of those concerns. Is he worried about them? That's not the word he would use. He knows that winning is likely to answer a lot of those questions.
"To me, your best chance of keeping any free agent is to have a really successful season, that they enjoy being a part of, that they're an integral part of," said Nurse. "We know there's going to be about five things that are going to happen. We know [Leonard's] going to be surprised by how awesome Toronto is, the city. He's going to love the fans. He's going to hate how cold it is. There's a bunch of stuff that's going to matter, but if he feels a special way about the way our team's performed and that the environment is making him thrive, I think that's got to factor in."
"We know we've got a good team. Let's just hope that good team becomes a really, really good team or a great team, and I think that enhances our chances. But for me, I'm going to coach the team. I can't be worrying every week about who's coming and who's going. Two weeks ago I was doing line-ups and rotations for a different group of guys, and now I'm here, and that may change again. My job is to coach the team and get them to try to play the best they can come April, May and June."
"You're going to hear me say that a lot."