Nurse hints at lineup changes for Game 3
With the Raptors in an 0-2 hole, head coach Nick Nurse hinted at possible lineup changes for Game 3 as the series shifts back to Toronto. TSN's Josh Lewenberg has more.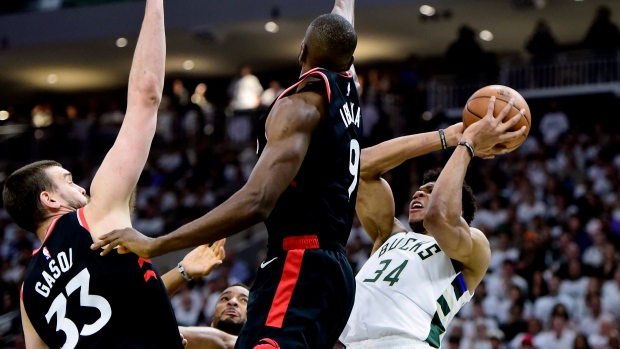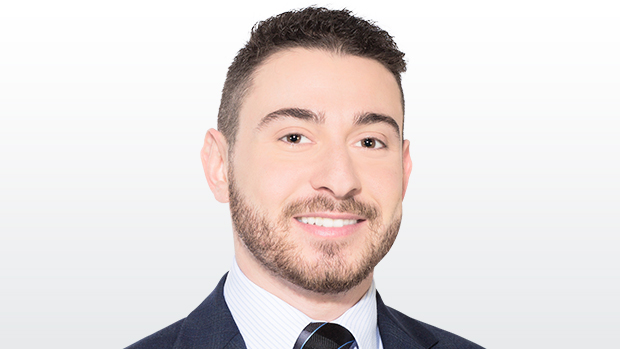 TORONTO – With his team trailing the Milwaukee Bucks 2-0 in the Eastern Conference Finals, Toronto Raptors head coach Nick Nurse is contemplating making multiple lineup changes ahead of Sunday's crucial Game 3.
"I think there could be more than one lineup change coming at us," he said on a conference call Saturday afternoon before hedging a bit. "I think your question here is this: Are you gonna dance with the one you brought to the ball? It's not easy."
"I kinda trust these guys, know who they are, believe in them, and know they're better than they played [Friday] night and have shown that on bounce-back situations usually."
After a fourth-quarter collapse cost them a game they felt they could have, and arguably should have won in Wednesday's series opener, the Raptors were demolished in Game 2, falling 125-103 in Milwaukee on Friday.
While he certainly wasn't the only Raptors player to underperform, Marc Gasol's slow start helped fuel the Bucks' early run. The veteran centre missed his first four shots, getting blocked on two of them, and committed a couple bad turnovers as Milwaukee scored the first nine points of the night and went on to win wire-to-wire.
"I played really bad and that set the tone," Gasol admitted afterwards. "The beginning put us in a real bad spot and we couldn't get a grip of the game early on, and I take full responsibility for that."
Asked specifically if he would consider swapping his two centres and start Serge Ibaka in Game 3, Nurse was non-committal, though he wouldn't rule it out.
Gasol has had a rough start to this series. Through two games, he's shooting an abysmal 3-for-20 from the field. Defensively, he struggled to contain Brook Lopez in the opener – the Bucks centre went off for 29 points and 11 rebounds – and he didn't provide much resistance at the rim in Game 2.
Meanwhile, the more mobile Ibaka would seem to matchup better against this fast-paced, sharpshooting Milwaukee team. He's had success against the Bucks in the past, averaging 22.3 points in four regular season meetings and 14.8 points over his 10-year career – more than he's scored against any other team. He's also been an X-factor for the Raptors this postseason – they're 6-0 when he scores in double figures and 2-6 when he doesn't.
Even with all that in mind, it's hard to fault Nurse for sticking with Gasol early in this series. Despite his modest numbers (7.9 points, 5.9 rebounds and 2.9 assists on 40 per cent shooting), Gasol has had a strong postseason. Like his teammate Kyle Lowry, Gasol's impact doesn't always show up on the box score. Without his defence, neutralizing a couple of all-star centres in Nikola Vucevic and Joel Embiid, the Raptors may not have made it to the Conference Finals.
It's a tougher decision than some may realize, but it's one Nurse has spent all season preparing to make.
After being eliminated by LeBron James and the Cleveland Cavaliers in each of the last three seasons, twice in second-round sweeps, the Raptors have had to look back in order to move forward.
What did they do wrong? What should they have done differently? What can they do to ensure that it doesn't happen again? These are the questions that team president Masai Ujiri has pondered and Nurse – the former assistant who was hired to replace his old boss – has been tasked with trying to answer.
This is a new year and a different team, but there are lessons to be taken from past failures. One of the first that Nurse spoke about publicly after being promoted in June was the way in which the team had managed its rotation in preparation for the playoffs.
Very early in the 2017-18 season, Dwane Casey settled on a rigid 10-man rotation, which featured two units that played a lot of minutes together, and why not? The starters were really good and their young second unit, which became known as the "Bench Mob", was the very best in the NBA.
However, when they ran into the Cavs – a team that played small and shot a ton of threes – in the playoffs their rotation was exposed and they were forced to adjust on the fly.
That series started with a missed opportunity in Game 1 and an embarrassing blowout loss in Game 2. Sound familiar?
In Game 3, Casey made a lineup change – starting Fred VanVleet in place of the struggling Ibaka – but was it the right one? Jonas Valanciunas was still matched up with Kevin Love, who had been playing centre for Cleveland. It wasn't until the Raptors were on the brink of elimination in Game 4 that they finally brought JV off the bench and started Ibaka at the five.
At that point, it didn't seem to matter what rotation tweaks they made. The problem was they weren't prepared to improvise. If it looked like some guys had never played together before, it's probably because they hadn't.
So, from the moment Nurse got the job his mantra has been experimentation. The Raptors used 22 different starting lineups during the regular season – 10 more than they used the year before – in part because injuries and Kawhi Leonard's frequent rest nights forced their hand, but mostly because Nurse felt it was important to tinker and remain flexible. He wanted each of his players to feel comfortable on the floor at all times, regardless of who they were out there with.
That was the thinking behind the platoon that saw Ibaka share the starting centre gig with Valanciunas and then with Gasol following the mid-season trade with Memphis.
After starting 550 straight regular season games, Ibaka came off the bench 23 times this year, including 10 of his final 11 contests as Gasol transitioned into the starting role on a more permanent basis.
All of the lineup shuffling was a calculated risk on Nurse's part. It meant that chemistry would be harder to build and maintain between the units and players might find it difficult to stay in rhythm without more defined roles. Perhaps we're seeing the by-product of that now, as several of those players have struggled in the playoffs, particularly the reserves.
Now we could find out if it was worth it.
Ibaka has played 583 minutes with the other four starters (regular season and playoffs) and so the transition back to his former role should be seamless. Gasol has also logged plenty of time with VanVleet and the rest of the subs, so a move to the bench wouldn't be that much of an adjustment, if Nurse decides to go that route.
In terms of other lineup changes, he may also be considering swapping the slumping Danny Green for Norman Powell, who had 14 points off the bench in Game 3 and played a pivotal role in Toronto's first-round series win over Milwaukee in 2017.
As bleak as things may seem coming off Friday's loss, this series is not over. The Bucks did what they were supposed to do as the favoured team and took care of their home court. Now the Raptors have to do the same. A win in Game 3 gives them new life but a loss would mean certain death, that's how small the margin for error is at this stage.
Only seven per cent of teams that fall behind 2-0 in a best-of-seven have ever come back to win the series (20 of 302). No team has ever dug themselves out of a 3-0 hole.
With the season on the line it will be interesting to see which buttons Nurse pushes and whether the ones he's already pushed pay dividends.​