Red Wings deal G Mrazek to Flyers for picks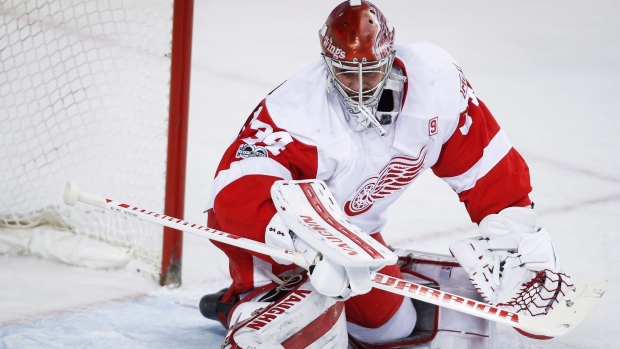 The Detroit Red Wings have traded goaltender Petr Mrazek to the Philadelphia Flyers for a conditional fourth-round pick in the 2018 NHL Entry Draft and a conditional third-round pick in 2019.
The Red Wings will retain 50 per cent of Mrazek's salary.
According to TSN Hockey Insider Bob McKenzie, the Red Wings are guaranteed no less than a fourth-rounder. If the Flyers make the playoffs and Mrazek wins five games in the regular season, the fourth becomes a third. If the Flyers advance to the conference finals and Mrazek wins six playoff games, the third becomes a second. If the Flyers re-sign Mrazek next season, the Red Wings get a third in 2019.
Mrazek, 26, allowed three goals on 34 shots Sunday night as the Red Wings fell 3-2 to the Toronto Maple Leafs. He owns an 8-7-3 record through 22 games this season with a .910 save percentage and a 2.89 goals-against average.
Mrazek carries a $4-million cap hit this season and is scheduled to become a restricted free agent in July.