Report: Stars shopping F Ritchie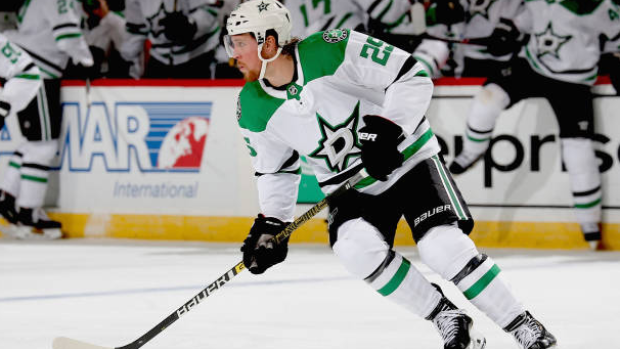 It appears Brett Ritchie's days with the Dallas Stars could be numbered.
Citing two sources, Sean Shapiro of The Athletic reports the Stars have put out feelers to gauge interest around the league in the 25-year-old winger.
Ritchie has posted just two goals and four points in 24 games this season, while serving regularly as a healthy scratch. He carries a $1.75 million cap hit and is scheduled to become a restricted free agent in July.
Shapiro adds there hasn't been much interest from other teams in Ritchie, who the Stars fear they would lose for nothing if he was placed on waivers.
Ritchie, a second-round pick in 2011, had a breakout season in 2016-17, posting 16 goals and 24 points in 78 games. However, his production dropped to seven goals and 14 points in 71 games last season.
The Stars currently sit third in the Central Division with 50 points through 46 games this season.