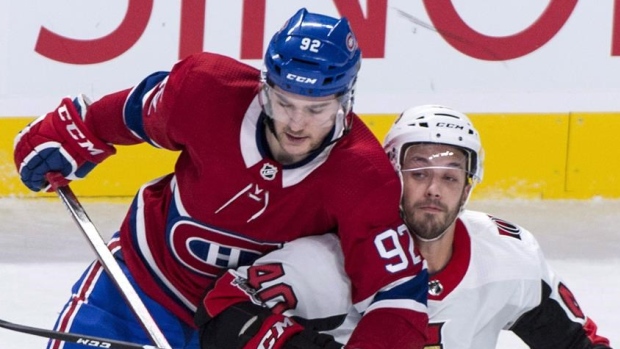 The Ottawa Senators have placed Gabriel Dumont on waivers, four days after activating the centre off injured reserve.
Dumont, 27, was a plus-1 over two games since being activated by the Senators after an undisclosed injury. He has one goal and two points in 23 games with the Senators this season.
Ottawa claimed Dumont in November on waivers from the Tampa Bay Lightning. He had no points in seven games with the Lightning earlier this season.
Dumont was joined on waivers Tuesday by Washington Capitals defenceman Taylor Chorney. The Capitals acquired defenceman Michal Kempny from the Chicago Blackhawks on Monday.