Sens acquire Gibbons from Ducks
The Anaheim Ducks have sent forward Brian Gibbons to the Ottawa Senators for Patrick Sieloff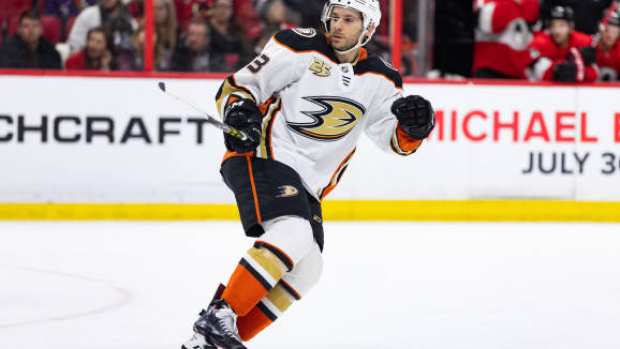 The Anaheim Ducks have sent forward Brian Gibbons to the Ottawa Senators for defenceman Patrick Sieloff
The 30-year-old has 2 goals and 5 points while playing 44 games for the Ducks this season.
He is scheduled to become an unrestricted free agent this summer. He carries a $1 million cap hit this season.
Gibbons has played in 169 career NHL games with stops in Pittsburgh, Columbus, New Jersesy and Anaheim.