Shero: Devils lost out on JvR, Maroon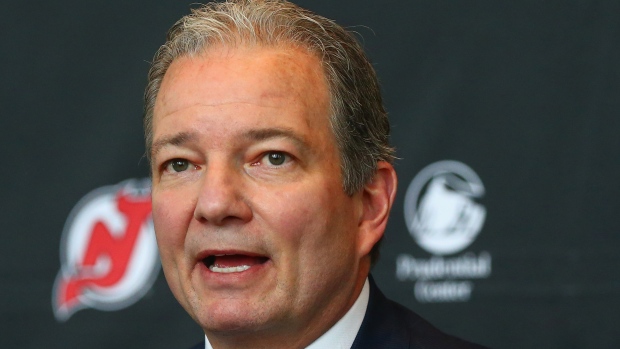 New Jersey Devils general manager Ray Shero said Thursday he was in pursuit of two forwards in free agency, but failed to land either.
Speaking with members of the media, Shero said the Devils were in discussions with winger James van Riemsdyk before he signed with the Philadelphia Flyers and then lost Patrick Maroon to the St. Louis Blues despite offering him more money than what he signed for.
Van Riemsdyk signed with the Flyers on a five-year, $35 million deal on July 1, while Maroon signed Tuesday on a one-year, $1.75 million contract with his hometown team on Tuesday.
In addition to Maroon, the Devils lost Michael Grabner, Jimmy Hayes, Brian Gibbons and defenceman John Moore in free agency.
Shero said prior to the free agency period that Devils ownership had cleared him to spend to the salary cap, but noted he planned cautious since cap space is an asset.
The Devils have not made any significant signings since July 1, bringing in Kurtis Gabriel, Eric Gryba and John Ramage on deals worth $700,000 or less. The team still has $23 million in cap space - $2.4 million below the cap floor - for this season, per CapFriendly, with four restricted free agents to re-sign.